Australia: New offshore exploration permits could see $530M investment over 6 years
The Australian Government has awarded seven offshore exploration permits, which could see an investment of more than $530 million over the next six years.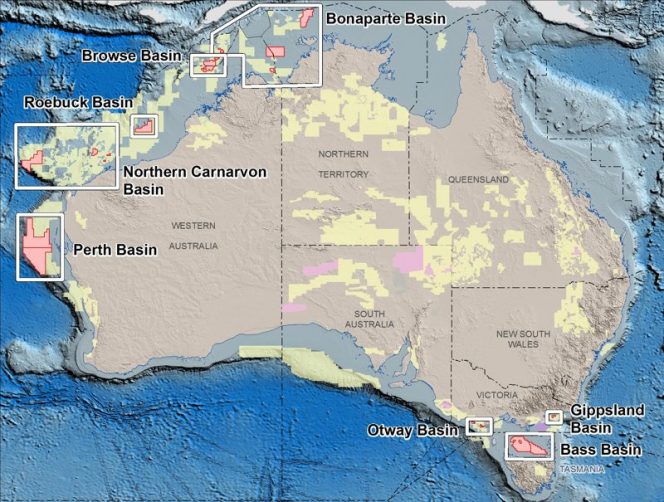 ---
Minister for Resources and Northern Australia Matt Canavan said on Thursday that the granting of seven permits finalized the Government's 2017 Offshore Petroleum Exploration Acreage Release.
According to the announcement by the minister, the new offshore petroleum exploration permits could see more than $530 million invested over the next six years.
Canavan said: "The permits are located in Commonwealth waters off Western Australia, Victoria, and the territory of Ashmore and Cartier Islands.
"The awarding of seven new permits to a mix of small, medium, and large explorers committing to new exploration in Australia demonstrates investor confidence in our offshore oil and gas sector."
The awarded permits
The seven permits were split into two rounds. The first round permits include exploration permit AC/P63 in the Timor Sea awarded to Carnarvon, exploration permit VIC/P72 in the Gippsland Basin awarded to Cooper Energy, and exploration permit WA-533-P in the Canning Basin awarded to Inpex.
The second round permits include exploration permit AC/P64 in the Timor Sea, AC/P65 and WA-534-P in the Browse Basin off Western Australia, all awarded to Shell Australia.
The final exploration permit in the second round, WA-535-P, on the Exmouth Plateau was awarded to BP Development Australia Pty Ltd.
Regarding other permits on offer, two permits received one bid each but did not meet expectations and no offer was made while an offer was made on W17-2 but not accepted by the bidder. Two permits received bids as a re-release area in the 2018 acreage release and are currently under assessment.
Also, 16 areas from the 2017 acreage release and re-release areas from the 2016 acreage release have reverted to vacant acreage
2018 and 2019 acreage release
Minister Canavan said that strong bidding results for round one of the 2018 Offshore Petroleum Exploration Acreage Release were also encouraging.
"Bidding for round one of the 2018 acreage release, which recently closed, attracted 12 bids. This strong participation indicates increased momentum in offshore petroleum investment. These bids are currently under assessment, with offers expected from March 2019," he said.
The process was recently reviewed, and improvements were made to ensure the acreage release process continued to deliver strong outcomes.
"The 2019 acreage release will serve as a transition into the streamlined system. Nominations can be submitted for the 2019 release until November 15, 2018," Canavan added.
Related news
List of related news articles