Australian player entering Gulf of Mexico with new oil & gas acquisition
Australian oil and gas company Karoon Energy is in the process of diversifying and expanding its asset portfolio, thanks to biding agreements worth $720 million, which will enable it to get its hands on stakes in oil and gas fields offshore Louisiana. These Gulf of Mexico assets are being acquired from LLOG Exploration.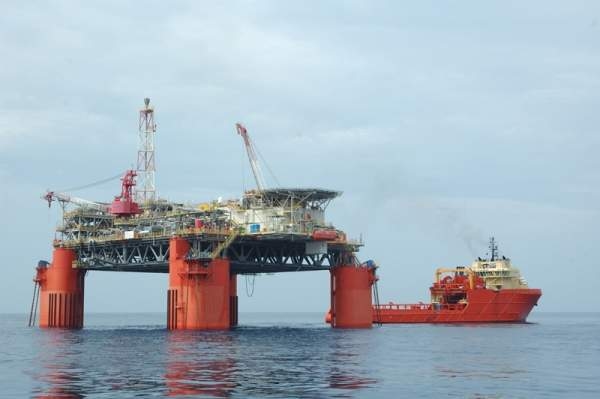 Karoon deemed the deals for the acquisition of a 30% interest in the Who Dat and Dome Patrol oil and gas fields, along with related infrastructure, including the Who Dat floating production system (FPS) and a 16% stake in the Abilene field, from LLOG Exploration Offshore and LLOG Omega Holdings. In addition, the Australian firm is getting interests in adjacent acreage in the U.S. Gulf of Mexico, which contains Who Dat East (40%), Who Dat West (35%), and Who Dat South (30%).
Dr. Julian Fowles, Karoon's Managing Director and CEO, commented: "This transformation meets our strategic objectives to acquire a material, value and earnings accretive, producing asset with expansion opportunities in each of Brazil or the Gulf of Mexico (GoM). The GoM is a Tier 1 jurisdiction with a stable and well-understood regulatory and fiscal regime. The Who Dat assets provide Karoon with both geographical and asset diversification, complementing our existing Brazilian business with a second high-quality operation.
"Production from Who Dat will help offset the natural decline from Baúna and, with a unit operating cost of less than $6 per boe in FY23, will add a high margin, long-term cash flow stream to Karoon. There are significant development and exploration opportunities in our view analogous to Who Dat within the associated acreage. These provide the potential for future infrastructure-led developments, to increase production and extend Who Dat field life. Importantly, sustaining capital requirements are low, and development and exploration activities are expected to be funded from Who Dat cash flows."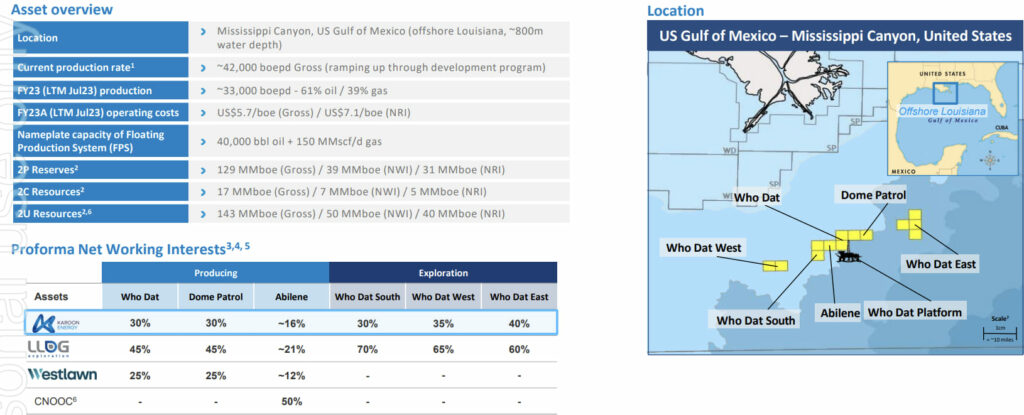 This acquisition will be funded through $171 million in cash, $274 million in debt, and a fully underwritten equity raise of $300 million (A$480 million), which includes a pro-rata accelerated non-renounceable entitlement offer and an institutional placement. The company claims that this strategic move aims to achieve the firm's M&A objectives, providing a 57-63% increase in CY24 production, a 75% lift in 2P reserves, and geographical diversification, establishing a growth platform. The transaction is subject to customary conditions.
Fowles further added: "We are delighted to have secured a high-quality debt and equity funding package to underpin this acquisition. Following the transaction, we will have a robust balance sheet and the flexibility to deliver on our organic growth opportunities, including the potential Neon development. Strong proforma cash flows are expected to enable repayment of drawn debt from our new facility within two years.
"Our long-term strategy remains to maintain low leverage and high liquidity to enable value-accretive organic growth, M&A and returns to shareholders. We look forward to working closely with LLOG, a very well respected and established offshore GoM operator, and joint venture partner, Westlawn Group, on this exciting asset."
The LLOG-operated Who Dat conventional deepwater oil and gas development, which came on stream in 2011, is located in 800 meters of water offshore Louisiana within federal waters of the U.S. Gulf of Mexico. The oil and gas production, which is currently 42,000 boepd, comprising approximately 60% oil and 40% gas from nine wells, is processed through an FPS and then transported to markets through common carrier pipelines. Karoon explains that natural decline has been largely offset by an active in-field development program.
Two walls and a subsea pump were recently brought online, adding approximately 10,000 boepd (gross) to the production, with an additional 6,000 – 8,000 boepd (gross) expected to be added from two further wells. Subject to the joint venture approvals, an appraisal well on the Who Dat East oil accumulation, discovered in 2011, is expected to take place in the second quarter of CY24. This discovery which has gross 2C contingent resources of 17 MMboe and unrisked 2U prospective resources of 34 MMboe, is located 27 kilometers east of the Who Dat FPS.
Furthermore, several other nearby exploration targets analogous to Who Dat have been identified, encompassing Who Dat South and Who Dat West, which contain combined unrisked gross prospective resources of 108 MMboe. Exploration wells are scheduled to be drilled on the Who Dat South and Who Dat West prospects in 2Q and 3Q 2024, respectively, subject to joint venture approvals. Drilling costs for these projects are estimated at around $60 million per well on a grass, dry hole basis.
The U.S. GoM has extensive existing infrastructure, which allows hydrocarbons to be extracted at a comparatively low CO2e/boe. The acquisition is anticipated to result in a reduction in Karoon's pro forma carbon intensity. The Australian player's targets to be carbon neutral for Scope 1 and Scope emissions from FY21 and net zero by 2035 remain unchanged.