Revised resource assessment at oil discovery off Brazil seen as 'good step forward'
Australia's oil and gas company Karoon Energy has updated its contingent resource estimates for a field offshore Brazil. This is expected to facilitate the technical and commercial feasibility studies for a potential development, which are currently underway.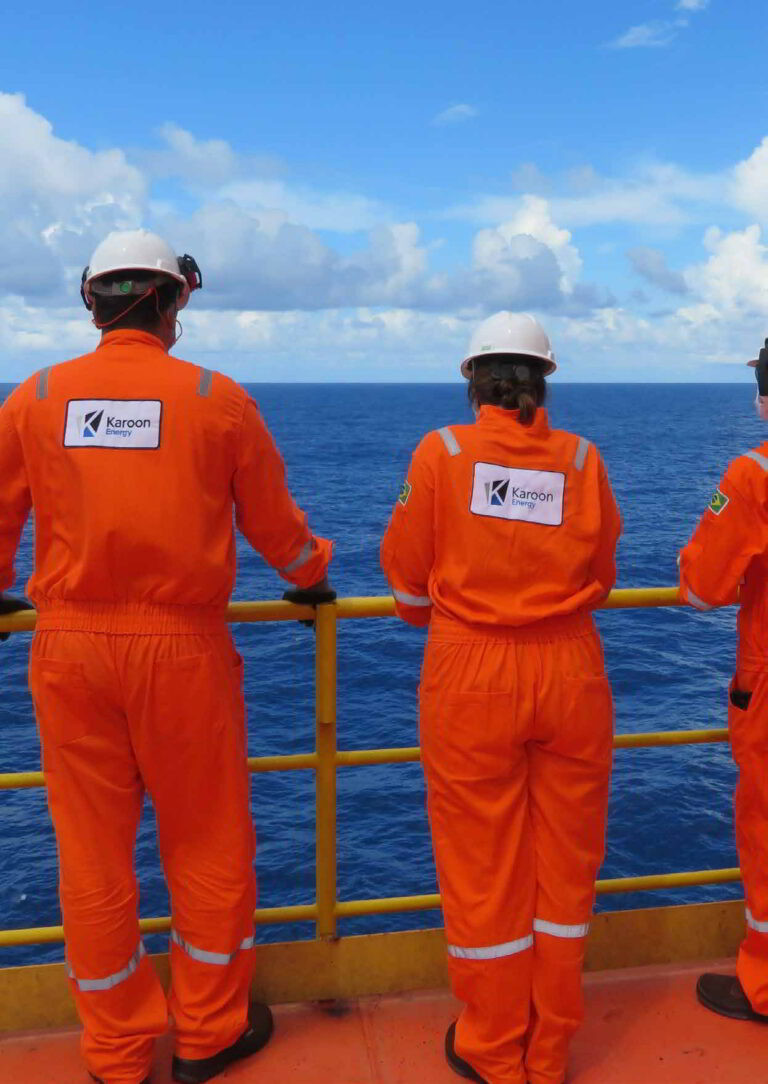 Karoon added the Neon oil discovery option in May 2022 to the rig it hired in April 2021. Following the Patola completion activities, the Maersk Developer rig, now called Noble Developer, was expected to move to the Neon field to drill the first of potentially two Neon control wells. The Neon-1 or 9-NEO-1-SPS control well, spudded on 23 January 2023, reached a total depth of 2,382 metres measured depth (MD) on 10 February 2023. Later that month, Karoon decided to proceed with the drilling of the Neon-2 or 9-NEO-2D-SPS well, based on the preliminary results from Neon-1.
At the time, the resource estimates for the Neon field – May 2018 – were 1C, 2C and 3C contingent resources of 30 MMbbl, 55 MMbbl and 92 MMbbl1. However, Karoon revealed that a revised resource assessment would take place once the results from both Neon control wells were known and, together with development engineering studies, would contribute to an updated integrated asset evaluation, which could potentially enable a decision to enter a Neon concept select phase.
Following the integration of the results available to date from the Neon-1 (9-NEO-1-SPS) and Neon-2 (9-NEO-2D-SPS) control wells drilled earlier this year, the company revised its contingent resource estimates for the Neon field. As a result, 1C resources increased by 26 per cent to 37.7 MMbbl, 2C resources rose by 9 per cent to 60.1 MMbbl, and 3C resources were reduced by 3 per cent to 89.5 MMbbl.
According to the company, the contingent resource update reflects the successful control well drilling campaign, which has resulted in an improved definition of the oil resource potential at the Neon field. The revised resource estimates have been reviewed and are supported by RISC.
Furthermore, Karoon claims that this analysis will be refined over the coming months as the dataset is augmented by results of ongoing laboratory and seismic reprocessing study programmes while updates to subsurface geotechnical evaluations will be incorporated into the engineering and commercial study workstreams as they become available. In line with this, further updates to the resource assessment are anticipated.
The firm is targeting entry to the Neon Concept Select project phase – if the results of these ongoing studies remain encouraging – for the end of the first quarter of 2024, subject to strategic capital allocation, and prevailing supply chain and oil market conditions.
In addition, undiscovered, unrisked prospective resources for Neon West, a prospect located approximately two kilometres west of Neon within Karoon's 100 per cent owned S-M-1037 permit, have been assessed and booked with a mid-case (2U) unrisked prospective resources assessed at 14.8 MMbbl.
Dr Julian Fowles, Karoon's CEO and Managing Director, said: "The improved level of confidence in the volume of oil at the Neon field is a good step forward and positively impacts the robustness and materiality of the potential Neon development opportunity. We have now commenced integrating the revised contingent resource estimates into the latest Neon facilities engineering and feasibility studies. The Neon West prospective resource assessment provides further encouragement for the ultimate potential of the area.
"In line with Karoon's gated project maturation process, if these studies, which will include a preliminary assessment of potential value, financing feasibility, and associated risks, are positive, we aim to enter Concept Select late in the first quarter of 2024.
"The Concept Select phase would comprise a more detailed assessment of the strategic, technical, and commercial aspects of a potential development, required to make a decision whether to enter into the define phase, which would include front end engineering and design (FEED)."