AW-Energy Oy Secures New European Patents for WaveRoller
AW-Energy Oy, Finnish wave energy technology developer,has been granted new patents protecting the use of WaveRoller in 38 countries across Europe from the European Patent Office (EPO).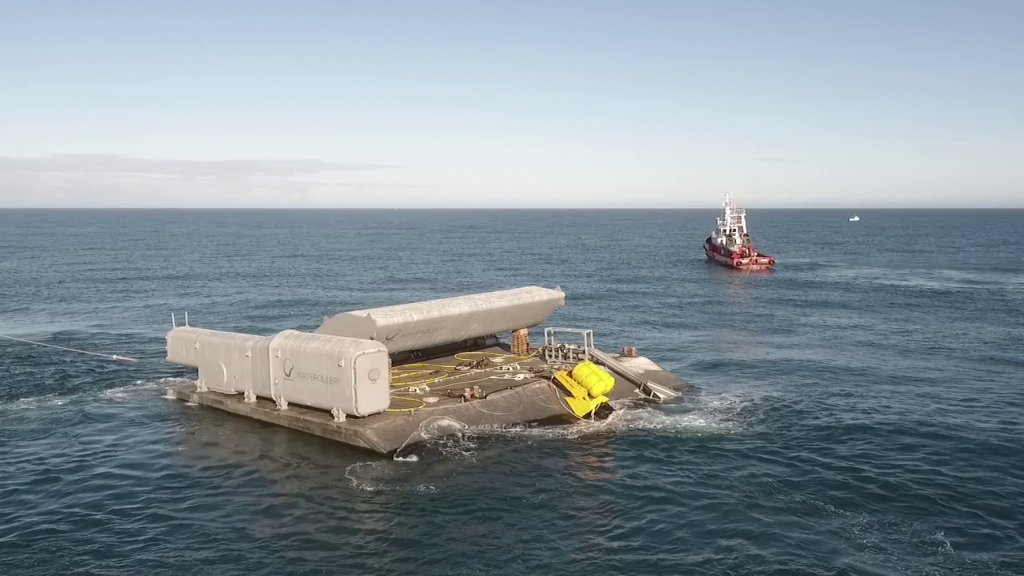 The patents cover WaveRoller's energy system and its power transfer application, in addition to a range of operating improvements made to the device, particularly on failsafe operating improvements to protect against varying ocean conditions.
"Granting of these patents in Europe is excellent news, as we continue to strengthen and extend the protection of WaveRoller in Europe for numerous ocean energy applications, including Peniche in Portugal where we have deployed the wave energy technology for full-scale commercialization," said Christopher Ridgewell, CEO of AW Energy Oy.
The new patent adds further credibility to the established patent awarded by the United States Patent and Trademark Office (USPTO) in August.
"The decision by the EPO represents a tremendous boost to the patent portfolio covering our lead position in regions and countries where the need for wave energy is high – and particularly the 'plug-in' capacity of WaveRoller to significantly complement power generation with wind and solar energy to the grid. This positive momentum confirms our innovative R&D approach that underpins our commercial strategy, and as a key contributor in how we shape the future of the renewable energy mix," said Jussi Åkerberg, CTO of AW-Energy Oy.
The announcement comes on the back of another patent approval by the EPO to AW-Energy in September – EP2606222, 'Tidal adjustment arrangement for a wave energy recovery system'.
Certification by DNVGL and Lloyd's Register, has qualified the technology to mitigate risks and is making the technology bankable for large utility customers in US as well as across Europe and Asia.
The latest EPO Patent Approvals for WaveRoller provide further insight of AW-Energy's commercial approach over its technology, and its drive to make wave energy an appealing, viable and sustainable option for tomorrow's energy mix.