Azinam to drill several wells offshore Nambia over next two years
Offshore oil and gas exploration firm Azinam focused on Namibia is preparing for a multi-well drilling campaign over the next two years.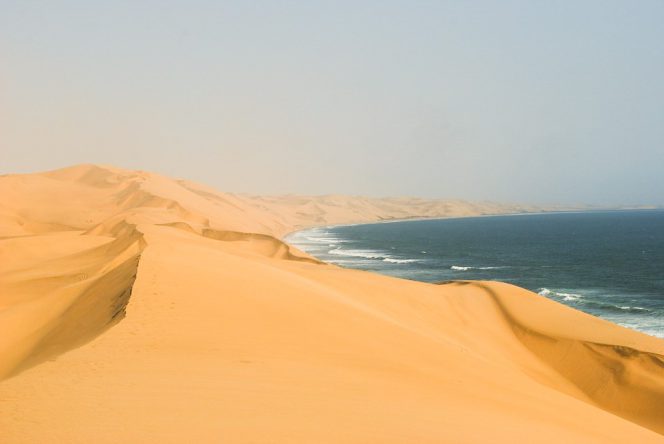 The company's multi-well drilling campaign is set to "test and verify the highly prospective acreage held by the company across the oil proven Walvis Basin." Azinam boasts holding one of the largest acreage positions offshore Namibia, second only to NAMCOR the national oil company.
It holds working interests range from 20-42.5% in its six licenses across the majority of the Walvis basin, and these, Azinam claims, hold over 10 billion barrels of prospective resources and are strategically positioned to allow access to the multiple play types within the basin. Azinam is the operator of one of the six licenses.
Azinam's Managing Directo David Sturt said: "Throughout the oil price decline we continued to invest in high resolution "broadband" Geostreamer 3D seismic and Azinam has built up an enormous portfolio of over 90 leads and prospects. We are now optimally placed to benefit from the considerable industry excitement as the multi-well drilling program evolves."
While planning the campaign, Azinam will work to find a partner  "to balance exposure to world-class exploration opportunities with manageable capital expenditure levels."
"Azinam will shortly commence a process to identify potential partners in order to manage and broaden its exposure across West Africa," the company said on Monday.
Azinam Chairman, Erik Tiller, said:  "With a rapidly improving market combined with a significant renewed industry appetite for exploration and upcoming drilling activity, the spotlight is firmly on Namibia.
"Namibia has in-place, the infrastructure, and untapped offshore deposits, combined with a supportive government and favorable fiscal regime. We have always believed in the potential of this proven hydrocarbon province and now is the right time to engage with the industry to seek strategic partners that can add value as we look to further our investment across the region at a very exciting time in the development of our company," he said.
Azinam did not provide the timeline of the expected spud of any of the wells in the acreage it holds ownership in, nor the number of the wells expected to be drilled.
Chariot, the operator of Blocks 2312 and 2412A off Namibia in which Azinam owns a stake, in February said it could start drilling one well there in the second half of 2018.