Baker Hughes scores 'major LNG order' for QatarEnergy's NFS project
Baker Hughes has received an order from QatarEnergy to supply two main refrigerant compressors (MRCs) for the North Field South (NFS) project.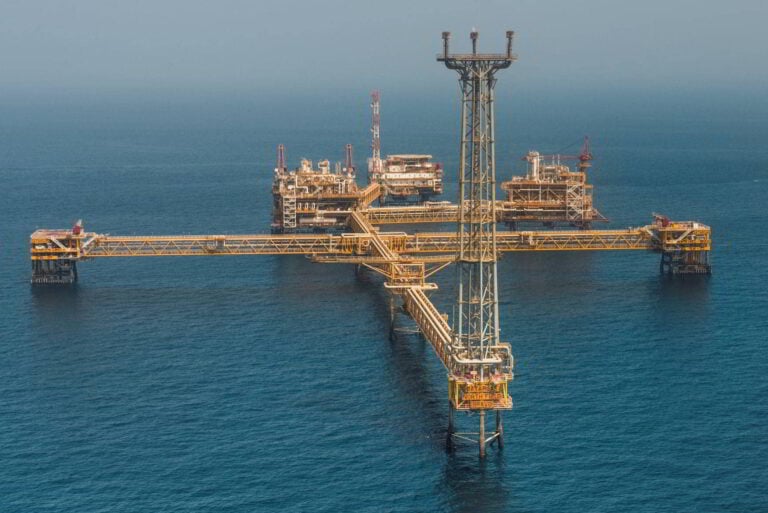 The order, described by Baker Hughes as major LNG order, will be booked in the first quarter of 2023.
The ordered MRCs are part of two LNG mega trains representing 16 million tonnes per annum (mtpa) of additional capacity that is estimated to further boost Qatar's LNG production capacity to 126 mtpa.
The contract builds upon a previously announced award for North Field East (NFE) expansion in 2020, which will bring the overall number of LNG mega trains driven by Baker Hughes' energy solutions to twelve.
Baker Hughes said its LNG technology will contribute to improving the energy efficiency of the project through enhanced machine performance. Each MRC train will consist of three Frame 9E DLN Ultra Low NOx gas turbines and six centrifugal compressors across two LNG mega trains for a total scope of supply of six gas turbines to drive twelve centrifugal compressors.
Packaging, manufacturing and testing of the gas turbine/compressor trains will take place at Baker Hughes' Gas Technology facilities in Italy and leverage its service site in Ras Laffan, Qatar, for maintenance and technical assistance services.
The NFS project, owned by QatarEnergy in partnership with a number of international oil companies, and operated by Qatargas, is the second phase of the North Field Expansion project, which was announced in 2017.
When fully completed, it will increase Qatar's LNG production capacity from 110 mtpa, which will be achieved by the end of the first phase of North Field East expansion in 2025, to 126 mtpa by 2027.
"We are pleased to be a long-time partner to Qatar, helping to position the country as a leading supplier of LNG and helping to unlock more global capacity", said Lorenzo Simonelli, Chairman and CEO of Baker Hughes.
"LNG will enable the energy transition by acting as a more reliable, affordable and flexible energy source alongside other new energy sources, including renewables and hydrogen. As an LNG technology leader, Baker Hughes is committed to supporting the sector to capture, transfer and transform gas in a way that meets rising energy demand and reduces emissions."