Baleària's LNG retrofit ferry Napoles starts operation
Spanish shipping companies Baleària and Fred. Olsen Express deployed the first LNG-fueled ferry Nápoles between Huelva and the Canary Islands.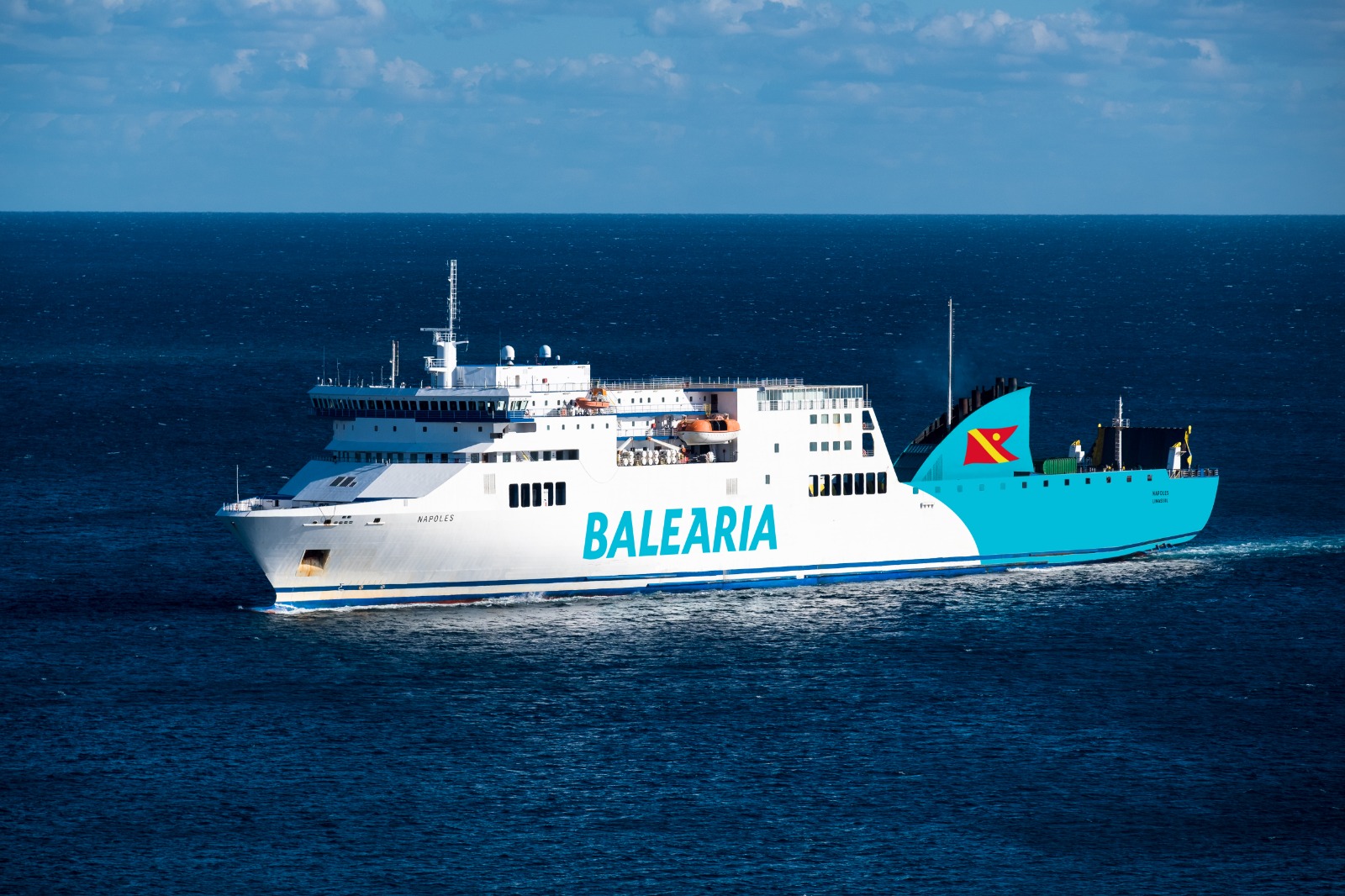 The vessel has been retrofitted to run on liquefied natural gas by Gibraltar's Gibdock shipyard. It is replacing the Martin i Soler ferry, Baleària said in a statement.
The retrofitting included the installation of dual fuel engines that allow the vessel to run on LNG as fuel as well as the installation of a 200-ton storage tank, all at a cost of nearly €12.5 million ($14.1 million).
The ferry has the capacity to transport 1,600 passengers and 53 passenger vehicles.
Nápoles is the first of six ferries that Baleària plans to retrofit to run on liquefied natural gas over a two-year period in a project supported by the European Union.
At the end of January, Baleària' first LNG-fueled ferry, Hypatia de Alejandría, completed its first commercial trip between Barcelona and Palma.
Hypatia de Alejandría will soon be joined by its sister vessel Marie Curie, currently under construction at the Italian Cantiere Navale Visentini shipyard in Venice.
In addition to Hypatia de Alejandría, and Marie Curie, Baleària has the Eleanor Roosevelt under construction at the Armon de Gijón shipyard, the world's first fast ferry for passengers and cargo powered by dual engines running on natural gas.