Bangladesh's 1st LNG Import Terminal Inaugurated
Bangladesh's first liquefied natural gas (LNG) import facility, Moheshkhali Floating LNG (MLNG) terminal, located offshore Moheshkhali Island in the Bay of Bengal, has officially commenced operations, Excelerate Energy Bangladesh Limited said.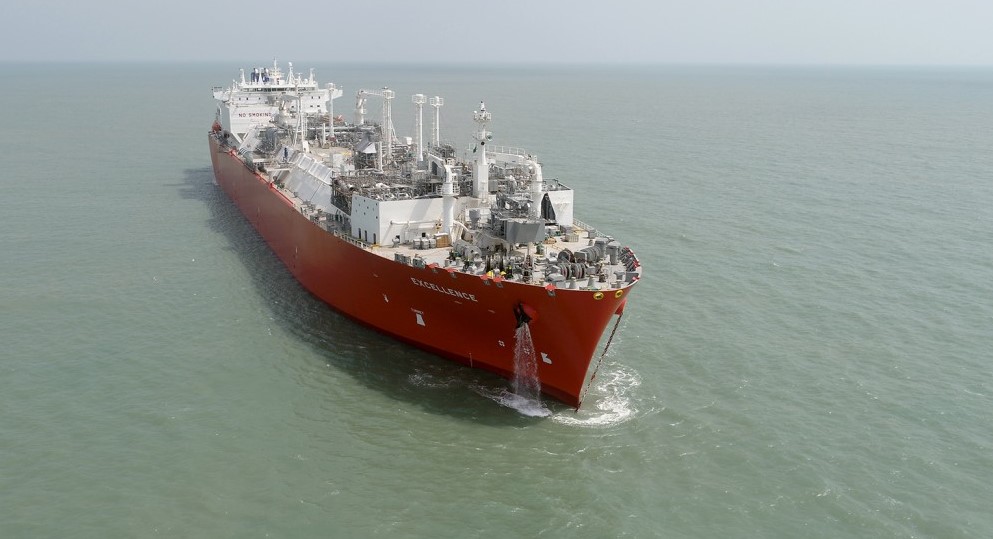 The commissioning of the terminal took place on August 18, 2018 , and the facility has begun delivering natural gas to the Chittagong region of Bangladesh, marking the first time the country has received natural gas from the global market.
This milestone was achieved approximately 25 months after the execution of project agreements, which took place in July 2016, with the state-owned Bangladesh Oil, Gas & Mineral Corporation (Petrobangla) and 13 months after receiving all permits required to achieve financial close in August 2017 with its lenders, led by the International Finance Corporation (IFC).
The new terminal enables Petrobangla to procure LNG from international natural gas markets and is expected to increase natural supply to the country by twenty percent.
Excelerate first began developing the MLNG terminal with the Government of Bangladesh in 2012 which, at the time, was seeking reliable gas import infrastructure solutions that could withstand the demanding operational conditions of the Bay of Bengal.
MLNG is the world's first fully integrated turnkey floating LNG terminal whereby all services – development, design, construction, installation, finance, and operation – are provided under a single contract by a single provider, Excelerate.
Excelerate will own and operate the terminal for 15 years, after which the company will transfer ownership to Petrobangla.
The terminal includes the provision of Excelerate's floating storage and regasification unit (FSRU), the Excellence. The FSRU has 138,000 m3 of LNG storage capacity and a base regasification capacity of 500 million standard cubic feet per day. LNG supplies will be delivered to the Excellence through periodic transfers from traditional LNG carriers in accordance with Excelerate's ship-to-ship (STS) LNG transfer protocol.
The LNG cargo used to commission MLNG was supplied by Qatargas Operating Company Limited (Qatargas).