Beach Energy cleared for Tasmania 3D seismic survey
Beach Energy has received approval from Australia's National Offshore Petroleum Safety and Environmental Management Authority (NOPSEMA) for its plan to carry out the Prion 3D marine seismic survey offshore Tasmania.
NOPSEMA accepted the plan on 9 September with conditions and/or limitations for the survey within retention leases T/RL2, T/RL4, and T/RL5 in the Commonwealth waters of the Bass Strait.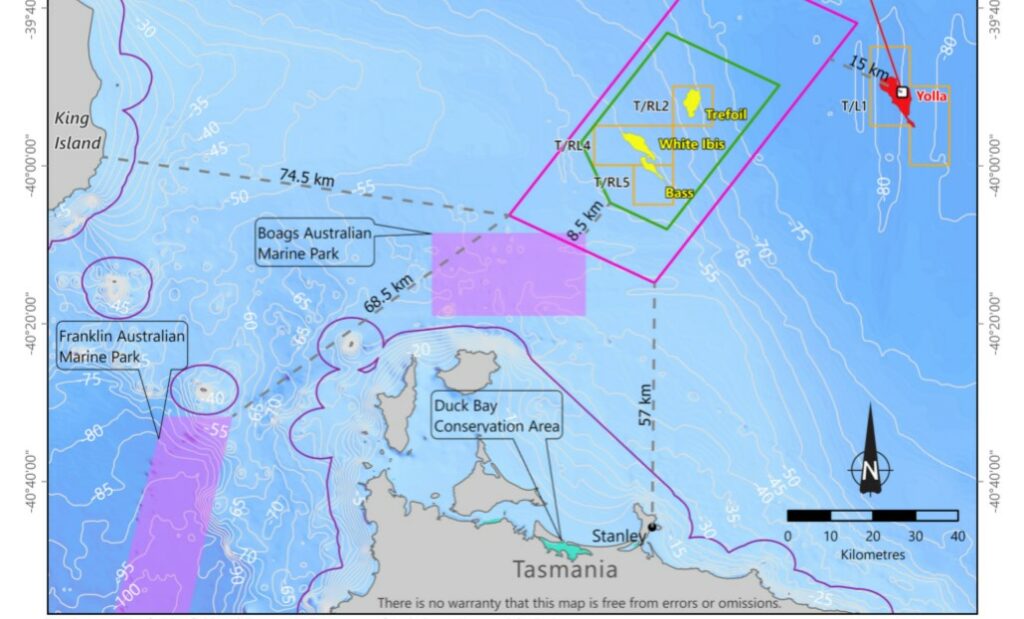 To remind, the Australian company, as the operator of the three retention leases, submitted its plan to undertake the Prion 3D marine seismic survey at the beginning of January.
The purpose is to acquire geophysical data to gain a deeper knowledge of the subsurface geology in order to identify commercially viable gas reservoirs for future development.
The survey will commence between September 2021 and August 2023, excluding the January to April period to account for the blue whale foraging season. Work is expected to take up to 40 days.
Water depths in the survey area range from 50 to 80 meters. At its nearest points, the site is located 75 kilometers east of King Island and 57 kilometers from Stanley in Tasmania.
The survey vessel will acquire the seismic data by towing three acoustic source sub-arrays operating alternatively, one discharging as the others recompress. The source volume will be a maximum of 2,495 cubic inches with an operating pressure of 2,000 pounds per square inch. There will be 10 to 12 hydrophone streamer cables approximately 8,000 meters long towed behind the survey vessel.