BHP earmarks $256M for further Trion drilling (Mexico)
Australian company BHP has set aside $256 million for another offshore well following a recent oil discovery at the Trion field, offshore Mexico.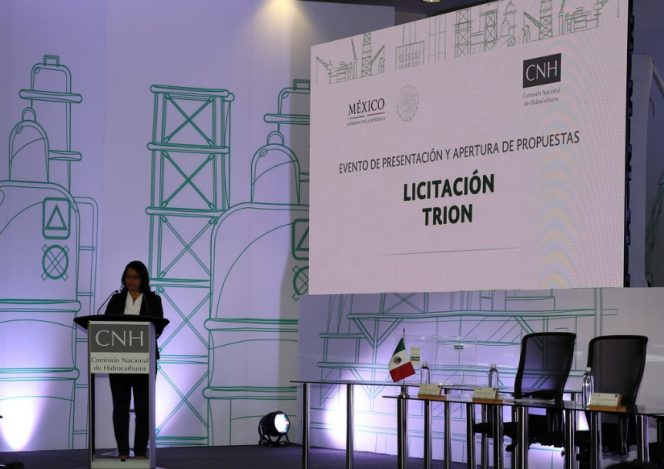 BHP will now drill another appraisal well to further delineate the scale and characterization of the Trion asset, which it acquired in 2016. BHP owns 60 percent share in the field, with Mexico's Pemex holding the remaining 40 percent.
BHP's recent appraisal well at the Trion was the first well drilled by an international operator in the Mexican deepwater. The well was drilled using the Deepwater Invictus drillship, owned by Transocean.
According to previous reports, the Trion resource, once fully appraised, is expected to be in the top 10 fields discovered in the Gulf of Mexico in the last decade.
The Trion field, located in the Perdido belt in the Mexican part of Gulf of Mexico, was discovered in 2012. Earlier reports by Pemex put Trion's total P3 reserves at around 485 million barrels of oil equivalent.
BHP on Wednesday said that the primary objectives of the new appraisal well, labeled 3DEL, is to confirm the volume and composition of hydrocarbons near the crest of the Trion structure and study the viability of development of the Trion field.
"A further appraisal well at Trion, following the recent encouraging results at the 2DEL appraisal well, reduces investment risk and adds value to this project. If Trion is determined to be commercial, these funds will also provide an option to potentially accelerate development of Trion" said BHP President Operations Petroleum, Steve Pastor.
The 3DEL appraisal well is expected to be drilled in the second half of the 2019 calendar year.
The first production from the Trion find could be expected in mid-2020s at the earliest. This will require a multi-billion dollar investment.
Offshore Energy Today Staff
Related news
List of related news articles