BHP considering options for oil and gas. Exit might be on the cards
Australian oil and gas company BHP is considering what to do with its oil and gas assets with one of its options being a sale, as the firm is looking to focus on a low-carbon economy.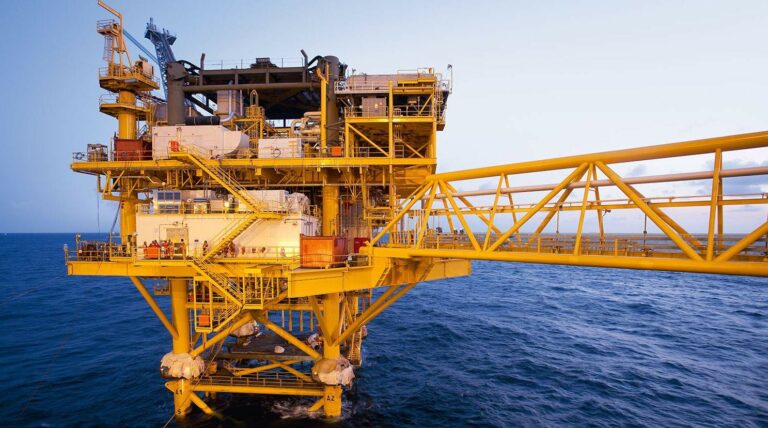 BHP's decision to mull the future of its oil and gas business comes at a time when big oil companies are more frequently under pressure to reduce their fossil fuel businesses and align their operations with the Paris climate agreement.
The company has partially exited oil and gas following the sale of all its U.S. onshore assets in a deal worth $10.8 billion in 2018. Since then, production for the oil company dropped from 235 million barrels in 2013 to 103 million barrels this year – both figures being for just the first six months of the year. This is equal to 280,000 barrels per day.
Although BHP can opt to increase output at the Scarborough gas field offshore Australia as well as in the Gulf of Mexico and Trinidad and Tobago and the company's CEO Mike Henry speaking positively of the outlook for oil and gas and its medium-term outlook for prices, Tyler Broda, an analyst at RBC Capital Markets, told the Financial Times why sees BHP's oil and gas exit as a viable strategy.
He said that investors were increasingly focused on environmental, social, and governance issues and stated that: "A potential sale is consistent with […] Mike Henry's previous commentary about expectations for an oil price recovery to open up options for the group's petroleum business".
The Financial Times also quoted Dominic O'Kane, an analyst at JP Morgan, who said that a petroleum exit could be a 'powerful corporate catalyst' that would provide clarity to this long-running strategic question, and 'enhance' BHP's ESG credentials.
"We believe an exit would likely ring-fence BHP's exceptional cash flows for non-fossil fuel organic growth, mergers and acquisitions and generous shareholder distributions since BHP could avoid a major new capital investment phase this decade in petroleum", O'Kane added.
As for the value of its oil and gas business, in the six months to December, the petroleum business generated revenue of almost $1.6 billion with some analysts stating the unit could be worth as much as $13 billion.
Since he took the helm in January 2000, Henry has focused more and more on increasing the company's options in 'future-facing' commodities including copper and nickel.
As for exits, the CEO decided to exit thermal coal last year and dispose of its 80 per cent share in a joint venture with Mitsui that owns two lower-quality coking coal mines in Queensland.
BHP's Mount Arthur mine in New South Wales is also up for sale and it also recently shed its 33.3 per cent stake in a coal mine in Colombia to Glencore for around $300 million.
One could make a case that BHP is attempting to shift towards greener raw materials and fall in line with the goals of the Paris Agreement. One such green project the company is actively attempting to develop is potash – a key crop nutrient – which the company sees as a $50 billion market by the late 2040s.
Potash could potentially be a long-term replacement for oil and gas and be a major factor in BHP's business alongside its iron ore business, copper, and coking coal – which is used to make steel.
According to the Financial Times, the company is expected to give the go-ahead to the $5.7 billion first stage of Jansen, a giant Canadian potash project, when it reports annual results next month.