Bilfinger to Install Scrubbers on Seventy Ocean-Going Ships
Germany's industrial services provider Bilfinger has secured contracts worth more than EUR 100 million (USD 113.5 million) for its scrubber technology, following additional orders in recent months.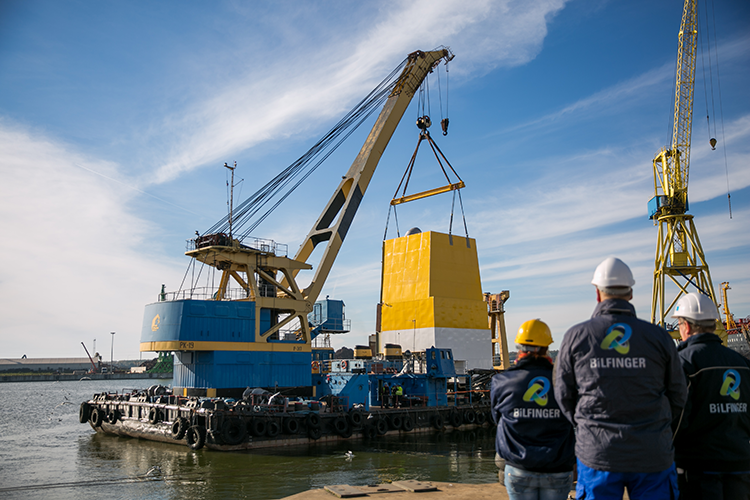 This brings a total of 70 ocean-going vessels belonging to national and international shipping companies in line with stricter future environmental requirements imposed by the International Maritime Organization (IMO) and the European Union.
As informed, shipping companies from Germany, Greece as well as a shipyard in China have ordered the company's scrubbers.
As the international maritime shipping industry is increasingly using emission-reducing flue-gas desulfurization systems, Bilfinger sees huge potential for environmental technologies in the maritime sector.
Since Bilfinger began transferring its power plant flue-gas desulfurization expertise to maritime applications around two years ago, orders received have come to around EUR 102 million. According to the German Shipowners' Association (VDR), some 50,000 merchant ships are affected by the new sulfur emission limits. To meet the anticipated demand, the group is already taking a closer look at potential fabrication partners for flue-gas desulfurization systems in China.
International shipping will face significantly stricter environmental standards in the future. Most vessels are currently propelled by heavy fuel oil containing up to 3.5 percent sulfur. In response to this, the IMO has reduced the permissible fuel sulfur content worldwide to 0.5 percent from 2020. Both the IMO and the EU allow desulfurization to be achieved using flue-gas cleaning systems known as scrubbers. These reduce exhaust sulfur dioxide concentrations just as thoroughly as with the use of low-sulfur fuels (marine diesel and LNG), which are very expensive by comparison, according to the company.
"The scrubber is a virtually unrivaled product that pays for itself in just one to two and a half years. The strong demand bears out our … technology transfer from the industrial plant sector to other growth segments," Jens Borgschulte, Finance Director of the Technologies service line, commented.