Blue-GIFT extends third call deadline for ocean energy developers
EU-backed Blue-GIFT project has extended the deadline for applications for its third and final call to test and validate marine renewable energy technologies in real sea environments.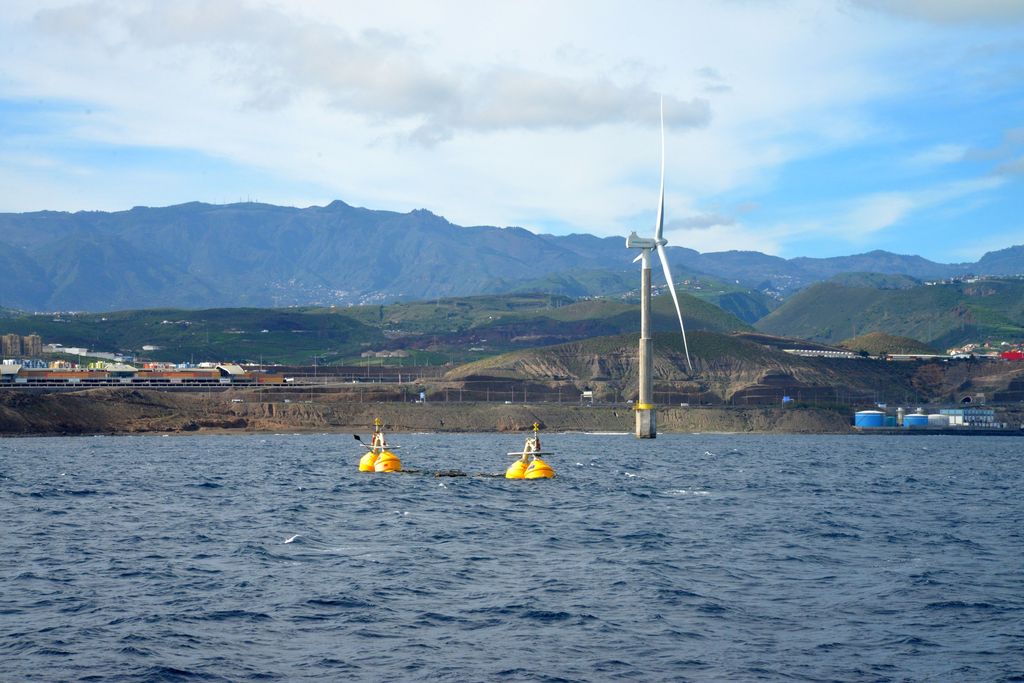 The new deadline has been set for 23 April 2021, and represents the last opportunity for developers of floating offshore wind, wave and tidal, as well as floating solar technologies, to apply for the testing support.
Funded by Interreg Atlantic Area, the Blue-GIFT project is helping technology developers test their marine renewables devices in the Atlantic Area test sites that include BiMEP (Basque Country, Spain), PLOCAN (Canary Island, Spain), SEENEOH (Bordeaux, France) and WavEC (Aguçadoura, Portugal).
The access to test sites will enable developers to perform low-cost tests and validation of their technologies in real sea environments.
So far, the Blue-GIFT project has supported four companies to deploy their devices in real sea conditions at test sites in the Atlantic Area including: Arrecife, DesignPro Renewables, Wavepiston and RW Power, while the total of 14 developers have been selected for support under the first two calls.
More technology developers will deploy in the coming months using Blue-GIFT support, but a few vouchers are still available, according to the project administrators.
Ana Brito e Melo of WavEC Offshore Renewables said: "With this new testing opportunity offered by Blue-GIFT, developers are able to prove their technologies out in the open sea, contributing to growing confidence in this sector.
"We are excited to work with CorPower Ocean, supporting the deployment and testing of their first full-scale wave energy device at Aguçadoura test site. We expect as well that this third call gives others the chance to make this step into the sea".
Thomas Soulard, from Centrale Nantes, added: "Blue-GIFT is the first opportunity to enhance the collaboration with the top European test sites resulting in better practices. The third call is the last opportunity for you, technology developers, to join the project and make the most of your next sea trial campaign".
While not eligible for applications within the Blue-GIFT programme, the project also features three additional ocean energy test facilities who are contributing to the project with technical expertise including the European Marine Energy Centre (EMEC) in Orkney, BlueWise Marine representing SmartBay Test in Ireland, and Centrale Nantes / SEM-REV in France.
Blue-GIFT is open to any type of enterprise wishing to test and validate its ocean energy technology.