Borr Drilling sees early signs of recovery despite 2Q loss
Offshore drilling contractor Borr Drilling booked a loss in the second quarter of the year as its revenues dropped due to several planned contract completions, but the driller still sees early signs of recovery in the industry.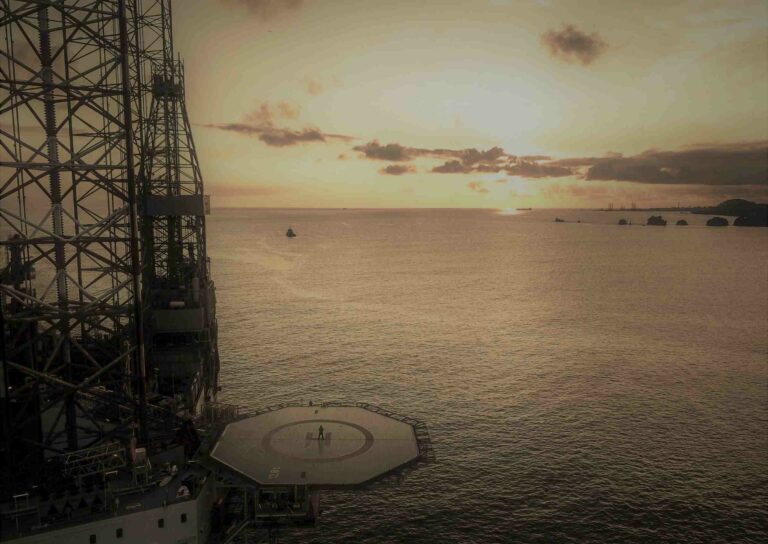 Borr Drilling on Friday reported total operating revenues of $84 million for 2Q 2020 compared to revenues of $104.1 million in 1Q 2020.
Borr explained that the decrease of $20.1 million was mainly due to several of its rigs – Prospector 5, Norve, MSS1, Prospector 1, Mist, and Idun – all ending their planned contracts in the second quarter representing a reduction of $30.1 million.
This was partly offset by the contribution of a full quarter of operations for Saga of $5.8 million and higher reimbursable revenue on Gerd and Groa of $4.5 million.
Borr reported a net loss of $109.6 million for 2Q 2020 compared to a loss of $87 million in the first quarter of the year.
Impairment of non-current assets was $57.9 million for the second quarter of 2020 ($18.4 million for the first quarter of 2020).
The impairments in the second quarter were related to Atla and Balder, both cold-stacked rigs built-in 2003, of $30.9 million and $27 million, respectively.
The Chairman of the Board, Paal Kibsgaard, commented: "In the current challenging operating environment, Borr Drilling has been focused on improving its liquidity runway and conserving cash.
"Through negotiations with creditors and shipyards in June, we improved the company's liquidity by $315 million through the start of 2022, mainly through deferral of payments".
Kibsgaard also added: "The distress in the offshore drilling industry is likely to force both needed consolidation and fleet rationalisation going forward".
O&G activity to increase in next years
According to Borr, the massive financial restructuring which currently takes place in the rig industry where a significant amount of debt gets converted to equity through Chapter 11 restructurings will have a material impact of the industry going forward.
The reorganisation is likely to lead to both consolidation and increased scrapping and thereby improve the fundamentals of the industry. The conversion of debt to equity will reduce financial cost and strengthen the companies' relative competitive position versus Borr, the company said.
However, Borr feels that this advantage is well compensated for by the fact that it has a unique fleet of brand new jack-ups, has no exposure to the deepwater market, and has a low borrowing cost.
Based on the expected reduced oil supply from US shale and a recovery in global oil demand, the company is of the opinion that the international oil and gas activity will increase in the next years, driven by low cost onshore and shallow water developments.
"We are already seeing an early sign of this recovery, and the company is bringing three warm stacked units back on contracts in three different geographic areas (North Sea, Africa and South-East Asia)," Borr said.
This confirms both the low breakeven for shallow water developments and a positive demand outlook for the jack-up segment.
As oil prices continue to improve, and years of under-investment need to be caught up, the company expects solid demand for its units going forward.