Borr's Prospector 5 rig starts journey to Glengorm field off UK
Borr Drilling's Prospector 5 jack-up rig has left Damen Verolme Rotterdam and started its journey to the UK continental shelf where it is expected to drill for Nexen.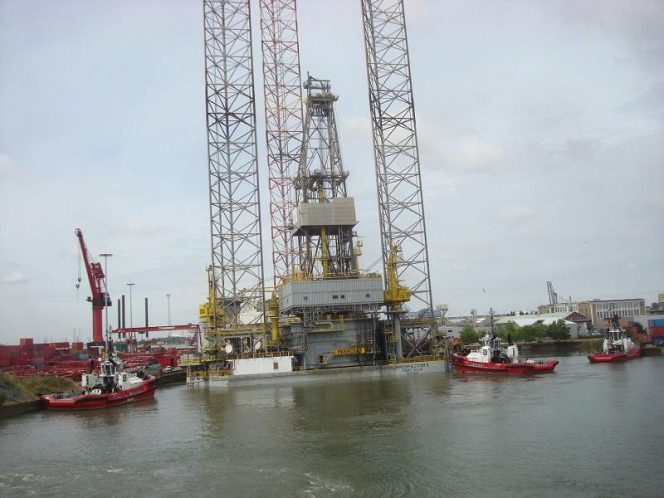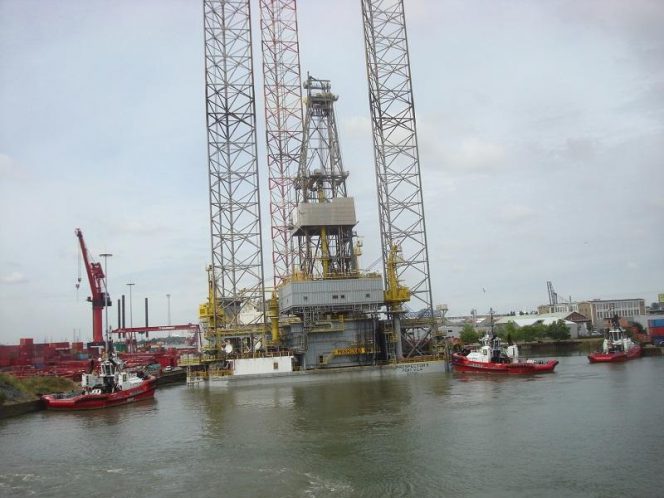 A source told Offshore Energy Today on Thursday that Borr Drilling's jack-up, the Prospector 5, would be towed to the UKCS by the Pacific Dispatch, Vortex, and DMS Stork tugs.
According to the source, the rig was to leave the Hook of Holland around 11:00 am local time.
The rig will be towed to the Glengorm field on the UKCS operated by Nexen, a 100% owned subsidiary of the China National Offshore Oil Corporation (CNOOC).
According to the August 9 edition of the Kingfisher Bulletin, the rig will begin work on August 20 and the drilling operations will last 146 days.
Per Bassoe Analytics, Nexen has hired the rig for a one year contract ending in on August 18 next year.
Later in the day, Borr Drilling's employees confirmed via social media that the rig had departed for the UK North Sea.
Also, both MarineTraffic and VesselsValue show the rig has left the Netherlands and is on its was to the UKCS.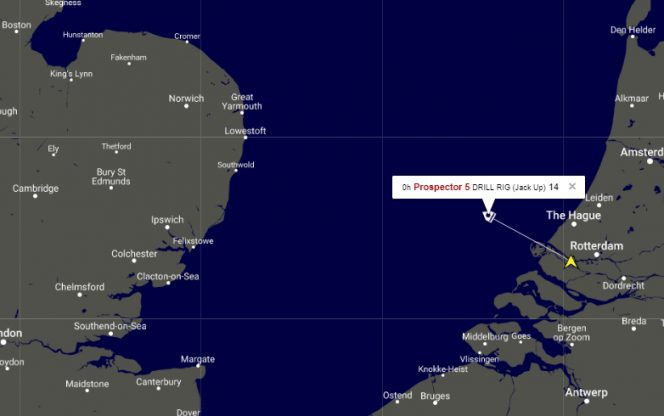 Offshore Energy Today has reached out to Nexen seeking more info on the rig contract and planned activities but Nexen decided not to comment on the matter.
The Prospector 5 rig it was built in 2014 according to Friede & Goldman JU-2000E design by the China State Shipbuilding Corporation (CSSC). The independent-leg cantilever jack-up can work in a maximum water depth of 400 feet and can drill to a depth of 35,000 feet.
The Prospector 5 was previously owned by Paragon Offshore, a company recently taken over by Borr.
Offshore Energy Today Staff