BP hires Valaris drillship and jack-up for work in Brazil and Indonesia
Offshore drilling contractor Valaris has secured a new contract and extension for a drillship and a jack-up rig, which will carry out drilling operations in Brazil and Indonesia, respectively.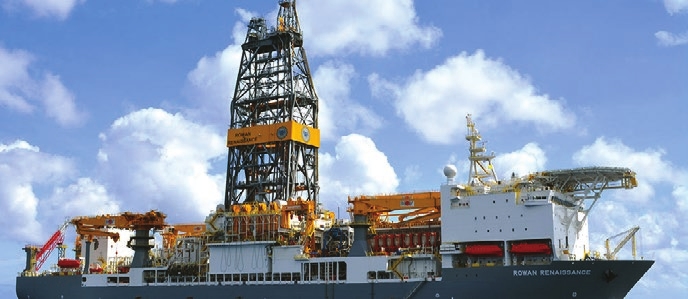 The rig owner revealed a new contract and extension for two rigs in its fleet on Monday, 11 September 2023, with an associated contract backlog of approximately $65 million, which were awarded subsequent to issuing the firm's fleet status report on 1 August 2023. According to the company, the contract backlog excludes lump sum payments such as mobilisation fees and capital reimbursements.
BP has handed out a one-well contract for the Valaris DS-15 drillship, which is expected to start its new assignment offshore Brazil in the late first quarter or early second quarter of 2024 in direct continuation of the rig's current programme, with TotalEnergies. The deal, worth around $33 million, has an estimated duration of 80 days. It excludes payments that the offshore driller will receive for mobilisation and any additional services.
According to Valaris, the exercised priced option with TotalEnergies offshore Brazil for this drillship is now expected to be undertaken in direct continuation of the contract with BP. The rig's option period with the French giant is expected to begin in the late second quarter or early third quarter of 2024 and has an estimated duration of 100 days. The operating day rate is around $254,000.
The 2014-built Valaris DS-15 drillship is of GustoMSC P10000 design. It was constructed at Hyundai Heavy Industries. The rig is capable of operating in water depths of 12,000 ft and can accommodate 210 people. The drillship's maximum drilling depth is 40,000 ft.
Furthermore, a five-well priced option has been exercised by BP Indonesia for the Valaris 106 heavy-duty modern jack-up rig. The option period is expected to commence in January 2024, in direct continuation of the existing firm programme, and has an estimated duration of 365 days.
Valaris explains that the operating day rate is $85,000 effective from 6 January 2024 and will increase to $95,000 from 6 January 2025. The rig is expected to be out of service for about 90 days for planned maintenance across the second quarter and third quarter of 2024.
The 2005-built Valaris 106 jack-up rig is of KFELS MOD V-B design. The rig's maximum drilling depth of 30,000 ft and it can accommodate 120 people.