BP making progress at Ironbark well off Australia
Oil major BP is making progress with the drilling of the Ironbark well, located offshore Australia, and it has reached the depth of 1811 metres.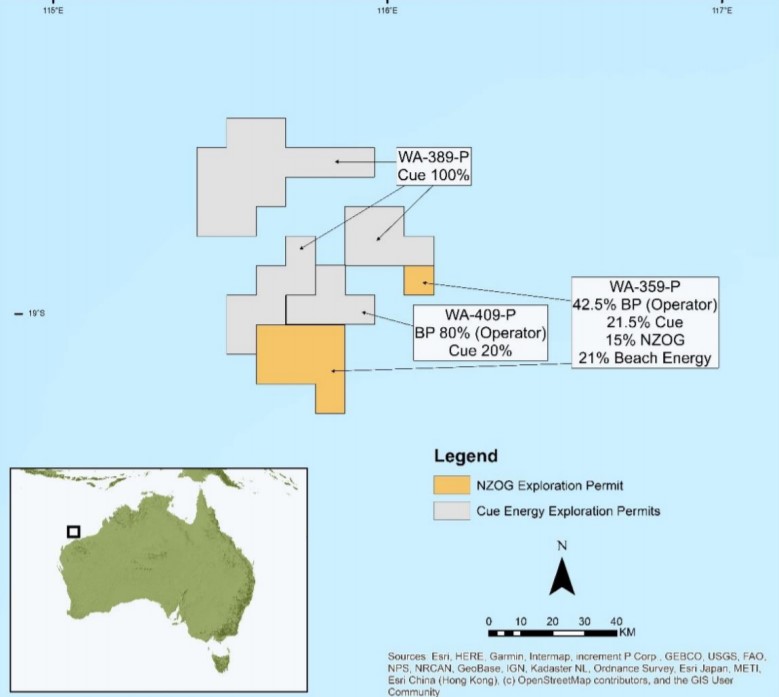 BP received final approvals from Australia's National Offshore Petroleum Safety and Environmental Management Authority (NOPSEMA) to drill the Ironbark-1 well back in September 2020.
The Diamond Offshore-owned rig Ocean Apex was mobilized to the well location in mid-October 2020.
The oil major started drilling the Ironbark-1 well on 31 October 2020.
The well is located in WA-359-P where BP is the operator and Cue Energy, Beach Energy, and NZOG are its partners.
In an update on Friday, Cue said that, as of 11 November 2020, the operator has advised that the Ironbark-1 well had reached a measured depth of 1811 metres.
In the past week, the BOP has been installed and tested and we began drilling the 17-1/2″ x 21.2″ hole.
The Ironbark well will test the Triassic Mungaroo Formation with multiple sand objectives.
The reservoir has been explored nearby at comparably shallower depths and includes discoveries at the Gorgon, Goodwyn and North Rankin gas condensate fields.
The primary target is at a depth of 5668 metres TVD subsea in water depths of 301 metres. The well is expected to take around 85 days to drill.