BP spills mud from offshore rig in Canada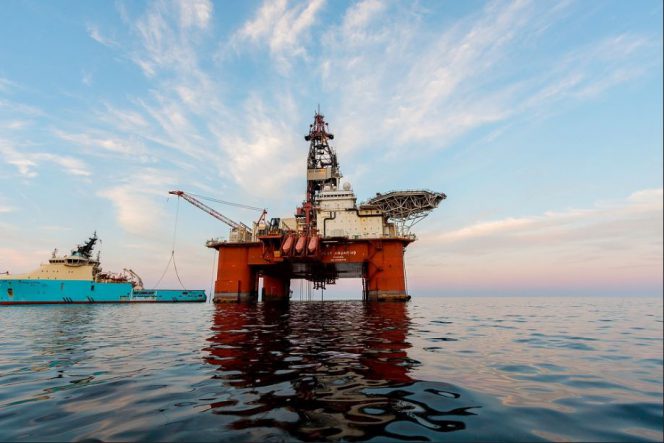 BP Canada on Friday reported an unauthorized spill of synthetic-based drilling mud (SBM) from the West Aquarius drilling rig, offshore Canada.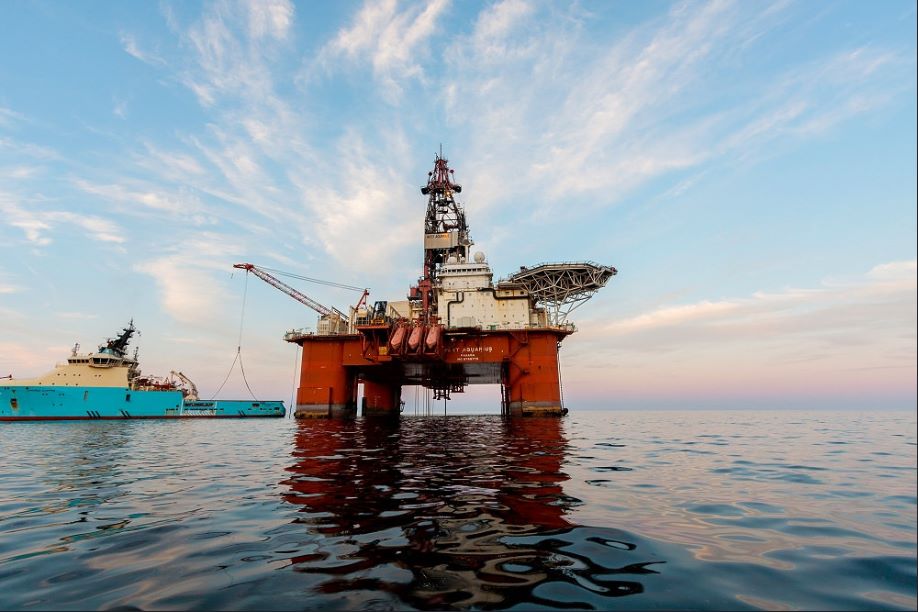 A preliminary estimate of the volume discharged is approximately 136 cubic meters, Canada-Nova Scotia Offshore Petroleum board said in a statement, adding that the discharge has been stopped.
According to CNSOPB, a remotely operated vehicle was launched to determine the source of the discharge. Preliminary indications is that it is from piping that forms part of the mud system approximately 30 meters below sea level.
"The well is secure and drilling has been suspended while the cause of the discharge is investigated. Drilling of the well will not resume until BP Canada receives approval from the CNSOPB that it may proceed," CNSOPB said in a statement on Friday.
Synthetic based mud is a heavy, dense fluid used during drilling to lubricate the drill pipe and overbalance reservoir pressure. Because of its weight, the mud sinks rapidly in the water column to the sea floor. The synthetic-based oil used in SBM is of low toxicity. Because of this, effects of SBM spills are typically limited to the area immediately surrounding the well site and are associated with the physical smothering of the seabed due to coverage by the mud, CNSOPB said.
The West Aquarius semi-submersible drilling rig is currently located approximately 330 kilometers from Halifax.
Mi'kmaq assembly concerned
The Assembly of Nova Scotia Mi'kmaq Chiefs has expressed concern over the spill and its potential effects on marine life. The Assembly said it would be seeking clarification on why the incident happened and if BP can ensure us that it will not happen again.
Chief Terrance Paul, Fisheries Lead for the Assembly of Nova Scotia Mi'kmaq Chiefs said: "We want answers from BP Canada. We want to know how this could happen, what effect it could potentially have on our fisheries and what they are going to do to address that. Incidents like this are unacceptable in Mi'kma'ki."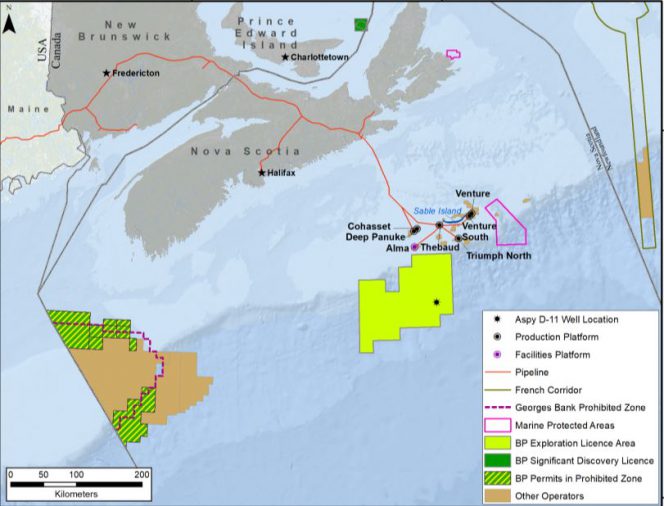 Offshore Energy Today Staff