BP strikes oil in delayed deepwater Gulf of Mexico well
Oil major BP has made an oil discovery at the Puma West prospect in the deepwater U.S. Gulf of Mexico.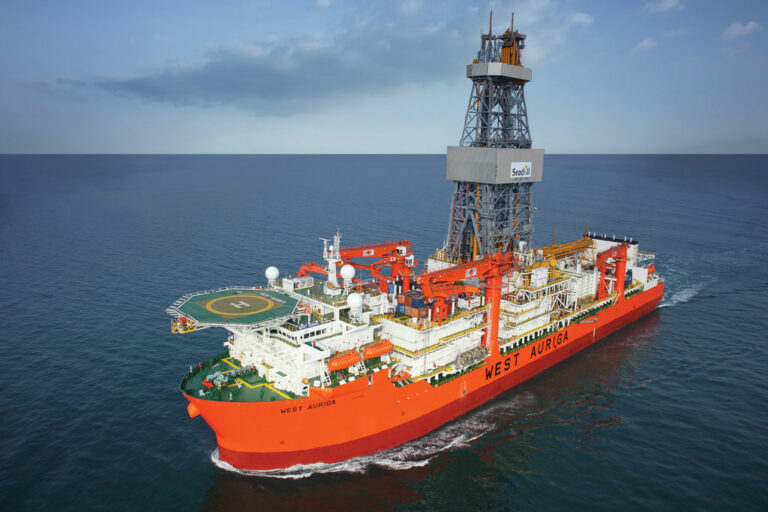 The well, on Green Canyon Block 821, was drilled by BP on behalf of co-owners Chevron and Talos Energy.
BP holds a 50 per cent working interest and is the operator with Talos and Chevron each holding a 25 per cent working interest.
It is located west of the BP-operated Mad Dog field and is approximately 131 miles off the coast of Louisiana in 4,108 feet of water.
BP and its partners first started drilling the well in late 2019 using Seadrill's West Auriga drillship only to suspend it in January 2020 after setting casing below salt and reaching a true vertical depth of approximately 21,500 feet. Operations re-started in the fourth quarter of 2020.
According to BP's update on Tuesday, the well was drilled to a total depth of 23,530 feet.
Seeing that no information was provided by BP as to the rig used for the Puma West well, Offshore Energy has reached out to the oil major seeking further information on the rig.
A spokesperson for BP told Offshore Energy that BP used the Diamond Offshore-owned Ocean BlackHornet drillship for the continuation of drilling operations at the Puma West well. The rig owner's fleet status report shows that the drillship is under contract with BP until mid-February 2022.
BP said in the update that the well encountered oil pay in a high-quality Miocene reservoir with fluid properties similar to productive Miocene reservoirs in the area. Preliminary data support the potential for a commercial volume of hydrocarbons.
Commenting on the discovery, Starlee Sykes, BP senior vice president Gulf of Mexico and Canada, said: "Our resilient and focused hydrocarbons business is core to BP's strategy, and in the Gulf of Mexico we invest and explore in the reservoirs we know best. We are using our seismic expertise and drilling capability to safely find and develop advantaged oil and gas.
"We look forward to evaluating the potential of this discovery and its competitiveness across bp's global portfolio. I'm proud of our team for delivering this project – especially during a global pandemic".
Talos Energy President and Chief Executive Officer, Timothy S. Duncan, commented: "Puma West is a great example of the class of high impact catalyst opportunities still available in the U.S. Gulf of Mexico.
"Advancements in seismic technology, operational efficiency and safety at these depths, combined with ample available infrastructure, support robust project economics while also providing material domestic energy resources to consumers with a small environmental footprint".
BP also this week welcomed its Argos platform for the $9 billion Mad Dog 2 project,  after  completing its 16,000-mile journey from South Korea to the Kiewit Offshore Services fabrication yard in Ingleside, Texas.
Argos, a semi-submersible, floating production platform, will be the company's fifth operated platform in the Gulf of Mexico – and the first new platform since Thunder Horse began production in 2008.