Brazilian GNA LNG terminal as milestone for KN
With the Brazilian GNA LNG-to-power project launching commercial operations, Lithuanian LNG terminal operator Klaipedos Nafta (KN) is now handling operations of two LNG terminals worldwide.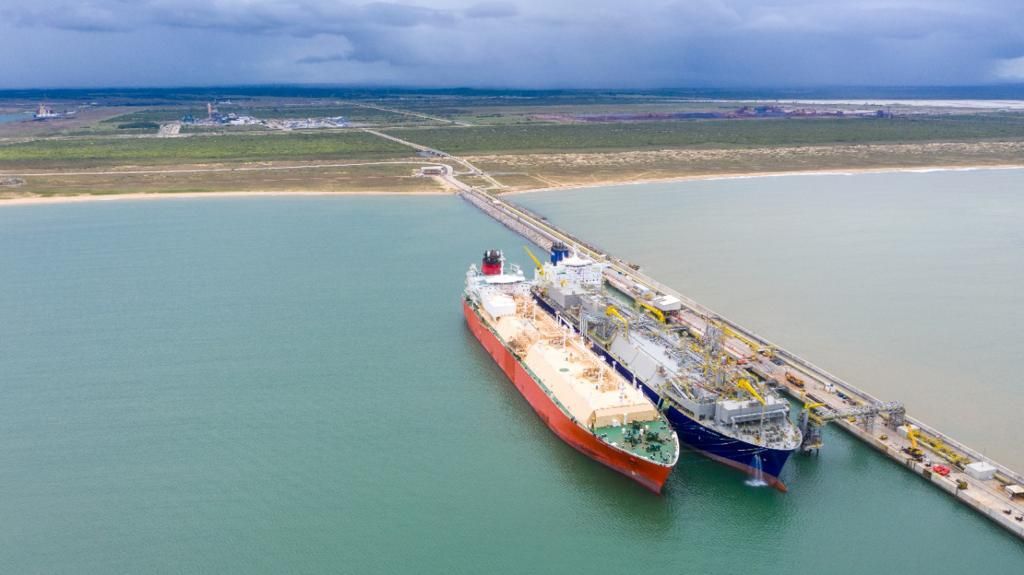 The opening ceremony of the Gas Natural Açu (GNA) LNG terminal and the GNA I thermal power plant In Brazil marks a significant milestone for both GNA and KN. Besides being a Lithuanian LNG terminal operator, KN is now operating the one in Brazil as well.
GNA is a joint venture of Prumo Logística, BP, Siemens, and SPIC Brasil, behind the largest LNG-to-power complex in Latin America, located in Port of Açu, Brazil.
Currently, the project includes the development of two natural gas-fired thermoelectric plants (GNA I and GNA II), which will achieve three gigawatts of installed capacity.
GNA I is a $1 billion LNG-to-power project. It also includes an LNG regasification terminal with a FSRU BW Magna. The FSRU has the capacity to store and regasify up to 21 million cubic metres per day.
In 2020, KN assumed the responsibility for the provision of operations and supporting the commissioning of the LNG terminal. The initial operational period term of the agreement is 13 years, including a possibility of its extension upon mutual agreement. Since then, KN has established local organisation KN Açu.
 
KN and KN Açu teams jointly assisted GNA in launching commercial operations. They provided on-site and remote support during different project development phases. This includes mechanical completion, pre-commissioning, and commissioning stages like functional and performance testing of the terminal.
Furthermore, they also provided assistance in LNG terminal's readiness audits before major project start-up milestones. These milestones include hydrocarbon introduction to the terminal, FSRU arrival, gas send-out operations and similar.