Bulgargaz-BOTAŞ agreement: First LNG cargo arrives in Turkey
The first LNG cargo, pursuant to the agreement concluded between Bulgaria's state gas company Bulgargaz EAD and Turkish company BOTAŞ, has been delivered to an LNG terminal in Turkey.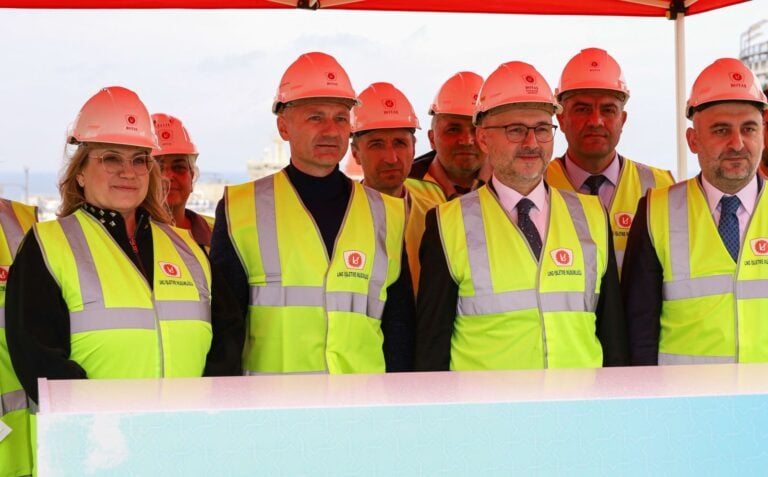 Bulgargaz said the gas delivered by the tanker is from the American company Shinier, which in the fall of last year won Bulgargaz's tender to provide the necessary quantities for 2023.
Denitsa Zlateva, Executive Director of Bulgargaz EAD, said: "Our strategic partnership with BOTAŞ is key to guaranteeing secure supplies of natural gas for Bulgarian consumers at competitive prices."
Zlateva also pointed out that the result of all the efforts made in recent months is visible, especially in the reduction of more than 60% in the price of fuel for the months of May and June compared to the beginning of the year and the sustainable nature of the trend: "We managed to guarantee the entire consumption of the country in a very uncertain situation."
Bulgaria's Minister of Energy Rosen Hristov commented: "The agreement allows the use of the entire gas infrastructure for offloading, regasification, storage, and delivery of equal amounts of natural gas to Bulgaria. This is key to our energy security."
Hristov further noted that, thanks to the concluded contract with BOTAŞ, Bulgaria will be able to secure more than 10 tankers of LNG per year.
To remind, in January 2023, Bulgargaz and BOTAŞ signed a 13-year agreement that grants the Bulgarian company access to the Turkish gas transmission network and five LNG terminals. Bulgargaz said this provides an opportunity to transfer 1.5 billion cubic metres of gas annually to Bulgaria.