BW gets another FPSO extension from Petrobras but layup still on the cards
FPSO operator BW Offshore has signed another agreement with Petrobras for an extension of the lease and operation of BW Cidade de São Vicente in Brazil.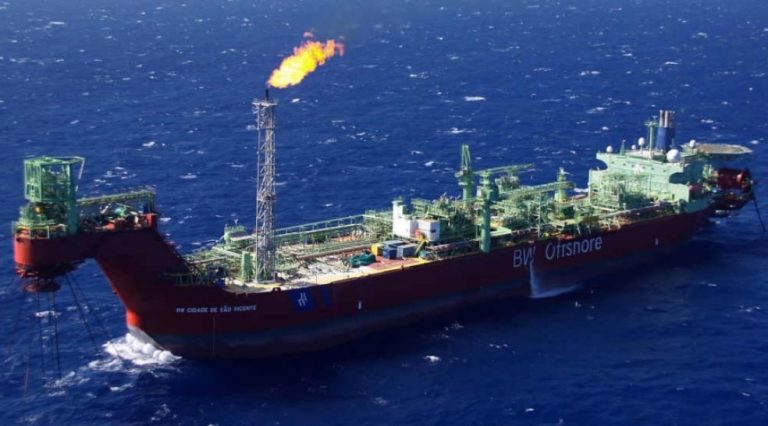 BW Offshore said on Saturday that the extension was for 120 days and that the contract would expire on 9 October 2020.
This extension follows the one from late April when the contract for the FPSO was extended for 48 days and was supposed to end on Thursday, 11 June 2020.
BW Offshore added that its previously announced plan of demobilising of the unit and temporary laying it up in Brazil was underway.
The BW Cidade de São Vicente was converted by Keppel in 2009. The FPSO's oil production capacity is 30,000 bbl/d and storage capacity of 470,000 bbl. The vessel has been operating for Petrobras offshore Brazil since its delivery.
It is worth noting that the Cidade de São Vicente was used as a well test facility on multiple locations offshore Brazil.
The vessel is currently working on the Farfan discovery, located in the deepwater BM-SEAL-11 block in the Sergipe-Alagoas basin. The Farfan long-term test started in late February and is expected to last 180 days.
If that schedule is adhered to, the FPSO should complete work on Farfan in late August.