Canada: BP done with Aspy well plugging. Moves rig away
BP has completed the plugging and abandonment of the Aspy-1 well offshore Nova Scotia, Canada, and the drilling rig has moved away.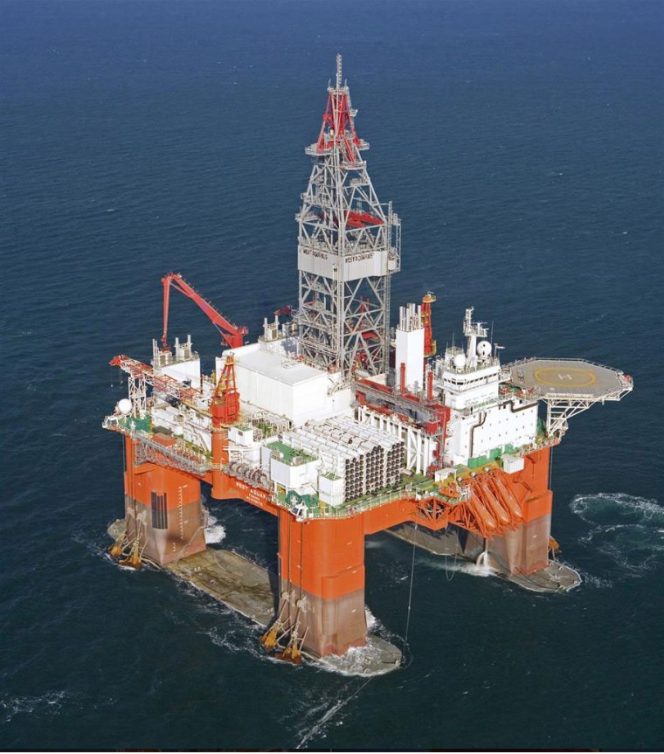 The Aspy-1 well which BP had been drilling since April 2018, recently came up dry. The well was drilled in Exploration Licence (EL) 2434 in some 330 kilometers southeast of Halifax, Nova Scotia.
"The Aspy D-11A well has been plugged and abandoned. The permanently capped wellhead will remain on the seafloor at the Aspy D-11A well site (water depth of 2771 m) with its location published in a Notice to Mariners. A seabed survey using a remotely operated vehicle has now been completed," BP said on Wednesday.
The West Aquarius semi-submersible drilling rig has moved off the well site and the 500-meter safety (exclusion) zone around the rig is no longer in effect.
BP said: "The West Aquarius is now in transit to a port in Bay Bulls, NL traveling at an expected average speed of approximately 3 knots."
This ends the rig's contract with BP, but the rig will remain in Canada, where it is expected to start its new contract with ExxonMobil in May at a dayrate of 270,000.
The contract is set to expire in September 2019, however, Exxon has two options to extend which could keep the rig busy till December 2020.
Offshore Energy Today Staff
Related news
List of related news articles