Canadian innovator raises close to €9M for wave-powered desalination tech
Wave-powered desalination innovator Oneka Technologies has secured €8.7 million through equity round of financing, attracting various new investors on board.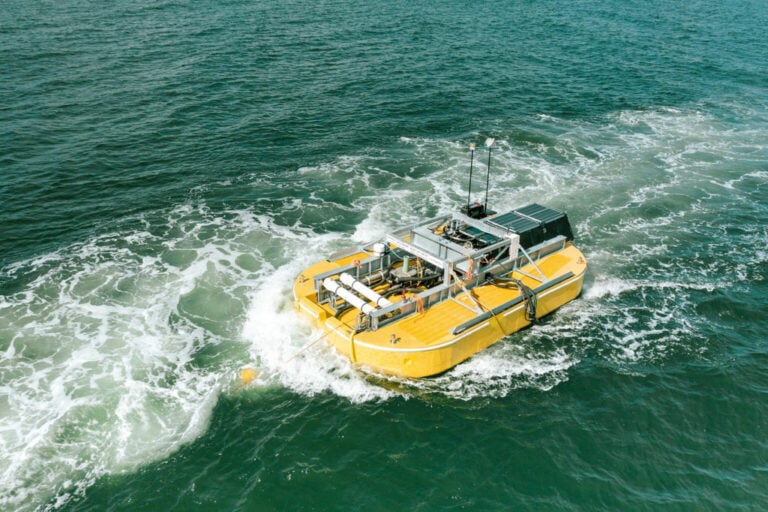 Oneka Technologies closed its main Series A equity round of financing with €8.7 million (CA$12.5 million) investment led by the Hoffecker Family and other leading family offices, venture funds and private angel investors namely, Horizon Capital Holdings, AQC Capital, the Wilson Family, Propulia Capital and Invest Nova Scotia.
In the context of a more challenging fund-raising environment for startups, the closing of this round of financing represents a clear shift of investor interest for unique and credible climate tech solutions and a testimony to Oneka Technologies' commercial readiness and proven alternative to the relatively more polluting and energy intensive conventional desalination industry offering.
"As an impact investor and philanthropist, we have been searching for innovative water solutions which could address at large scale the global and growing issue of water access. We have been won over by Dragan Tutic's ambition and leadership, and the world-class team he has been able to assemble to position Oneka as a future leader in the sustainable desalination space," said Ira and Matthias Hoffecker.
Considering the significant level of interest by the community of Impact investors, Oneka Technologies is leaving the round open until the end of the year and accepting up to €7 million (CA$10 million) of additional capital from accredited investors who could add value to our company beyond capital.
Dragan Tutic, founder & CEO of Oneka Technologies, said: "My team and I are proud to welcome our new investors who share similar values and ambitions. This investment that enables us to have the means of our ambition is received with great responsibility and will effectively be put to use to accelerate our progress toward our mission."
Taking into account the ability and capacity of Oneka's team to deliver its acceleration plan, this additional injection of capital will support a faster deployment of its technology to match the growing demand for desalination solutions in many regions around the globe.
The Series A round of financing also leverages €13.9 million (CA$20 million) in grant programs confirmed earlier in 2023 with Ocean Supercluster (OSC), Sustainable Development Technology Canada (SDTC) and the US Department of Energy (DOE).
This financial support and equity financing totaling €22.6 million (CA$32.5 million) will enable Oneka to complete the development of its suite of products to serve all segments of the market and client types, from small disaster relief applications to utility-scale units to accommodate larger cities and industries using large amounts of water.
The funding will empower Oneka Technologies to deliver several commercial projects to fruition, with a primary focus on locations along the Pacific coast of the United States and Chile. It will also enable the company to grow its manufacturing, R&D, sales and project management teams as it scales to utility and industrial markets.
Subscribe and follow
Offshore Energy – Marine Energy LinkedIn