CGG to ditch most of its acquisition business in effort to move to asset-light model
Taking a cue from Schlumberger and its WesternGeco business, French geophysical services company CGG has also decided to reduce its exposure to the acquisition business.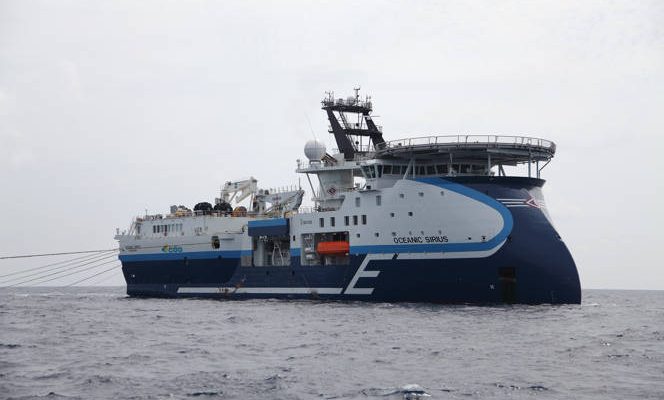 ---
To remind, Schlumberger, WesternGeco's parent company, announced its plan to exit the business of marine and land seismic acquisition back in early 2018.
Presenting its 2021 strategic roadmap on Wednesday CGG said it would transition to an asset-light model by reducing its exposure to the data acquisition business, which has been impacted over the years by structural industry overcapacity, lack of differentiation, commodity pricing and a heavy fixed cost base.
In its marine business, CGG plans to adjust to a three-vessel fleet in 2019 and find a strategic partnership to cost efficiently operate and control the vessels. In the land business, CGG plans to  exit the market after a wind-down period. Finally, CGG plans to market its multi-physics business for sale, and monetize when suitable.
The company also plans to implement the appropriate adjustments to G&A and support costs to adapt to the new size and footprint of the company. The focus will be on cash generation, optimizing the capital structure and reducing the cost of capital.
The company plans to become a people, data and technology company by further strengthening its core profitable businesses: Geoscience, Multi-Client, and Equipment, which perform well through the cycles and can best capture the market rebound.
Sophie Zurquiyah, CGG CEO, said: "Our strategic roadmap is focused on ensuring that CGG can produce sustainable returns through the cycles and deliver profitable organic growth. These objectives will be accomplished by transforming CGG into an asset-light People, Data and Technology Company, and furthering the leadership of our three core differentiated businesses: Geoscience, Multi-Client and Equipment, along with developing new areas for capital efficient profitable growth."
Supporting the strategic targets of 30% of revenue coming from new offerings and leveraging the recovering offshore exploration market, CGG will develop new areas of profitable growth in a capital-efficient way. Areas of focus include expansion into adjacent markets, leveraging increased reservoir development activity, unconventional market, equipment diversification and rapid advance of geoscience and digital technologies.
CGG on Wednesday also posted its financial report for the third quarter 2018. According to the report, the company recorded revenues of $439.1 million compared to $320.1 million in the same period last year. The company's net loss decreased for this year's third quarter to $1.5 million from a $124.4 million loss in 3Q 2017.
Offshore Energy Today Staff
Related news
List of related news articles