Cheniere gets Corpus Christi LNG Train 1 fuel gas permit
Houston-based Cheniere Energy has received approval to introduce fuel gas into the first liquefaction train at its Corpus Christi LNG project in Texas for testing purposes.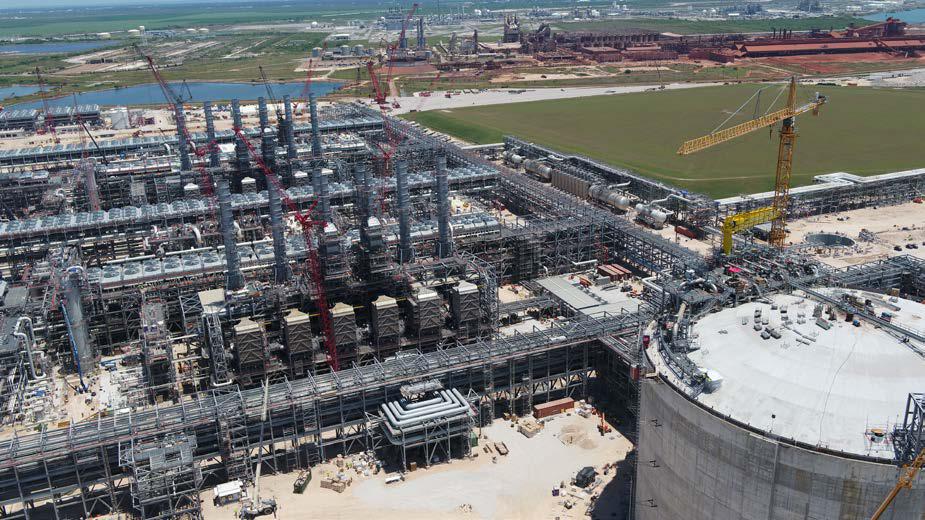 Liquefied natural gas production from Corpus Christi's first train could begin in September, with Cheniere saying to LNG World News that the company is "on target to reach substantial completion" of the first train in the first half of 2019.
The introduction of fuel gas does not mean the start of LNG production as the company has to file a separate request to introduce feedgas and refrigerants into the unit. Fuel gas is used to run the liquefaction train.
Cheniere requested the permit mid-June, after having filed the project commissioning plan for the Stage 1 with the regulator on May 25.
The Corpus Christi project is a three-train liquefaction project under construction near Corpus Christi. Each train is expected to have a nominal production capacity of about 4.5 mtpa of LNG.
Cheniere has also set out plans for the construction of seven midscale liquefaction trains and an additional storage tank in the third stage of the project development. The Stage 3 project would increase the expected aggregate nominal LNG production capacity at the Liquefaction Project to approximately 23 mtpa.