China: Deepsea Yantai semi-sub named. Sets sail for Norway
Deepsea Yantai, a newbuild semi-submersible drilling rig destined for operations in Norway, has been launched in China.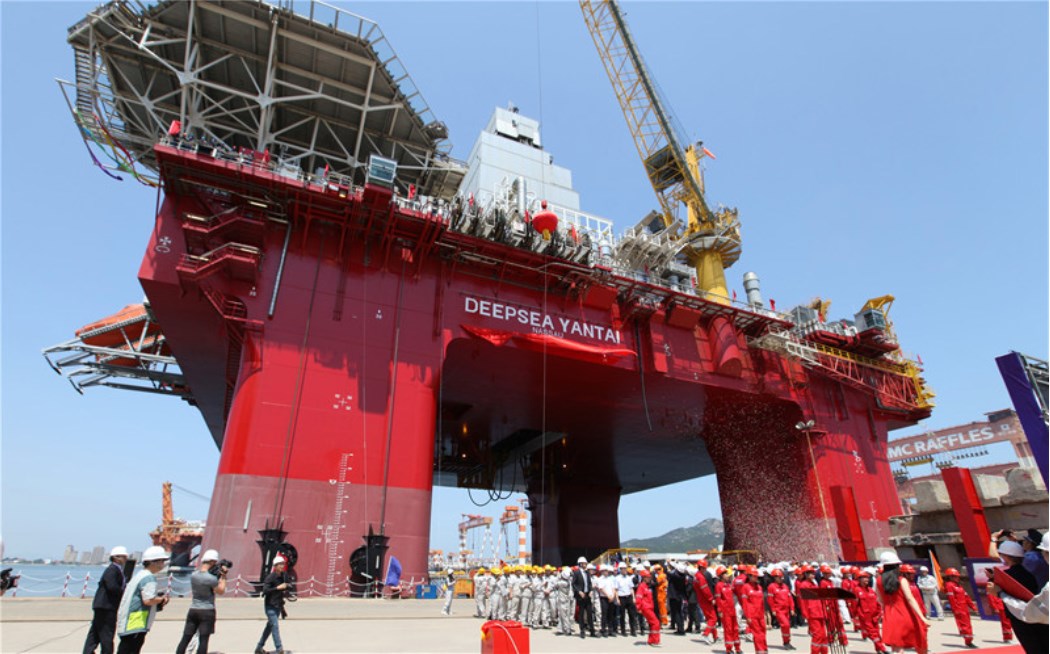 Chinese rig builder CIMC Raffles named and launched the rig on Wednesday, and the rig has already set sail for Norway where it will be used by Neptune Energy under a contract signed in March. Neptune Energy will use the Deepsea Yantai semi-submersible drilling rig for up to 16 wells offshore Norway.
Neptune Energy in February submitted development plans to Norwegian authorities for the Duva (PL636) and Gjøa P1 (PL153) projects in the Norwegian sector of the North Sea.
The company now plans to use the rig to drill three development wells on the Duva field starting at the end of 2019. In addition, it may drill another three development wells in the northernmost part of the Gjøa field.
---
Related: Odfjell Drilling to hire over 200 workers as two new semi-sub rigs join fleet
---
The rig -renamed from Beacon Atlantic to Deepsea Yantai – will be managed by the Norwegian offshore drilling specialist Odfjell Drilling.
The drilling operations are scheduled to start in the fourth quarter of the year. The estimated duration of the firm program of six wells is 400 days. Neptune will have options to extend the contract for up to 10 more wells.
Worth reminding, CIMC Raffles and Odfjell Drilling in March signed a four-year management agreement, under which Odfjell Drilling would manage and operate the rig – then referred to as Beacon Atlantic – on behalf of CIMC Raffles.
The driller will also have the exclusive right to buy the rig and will have a right of first refusal on any offer to purchase the unit following the exclusivity period.