Odfjell Drilling to hire over 200 workers as two new semi-sub rigs join fleet
Offshore driller Odfjell Drilling will employ more than 200 personnel in Norway as two new semi-submersibles join the company's fleet this year.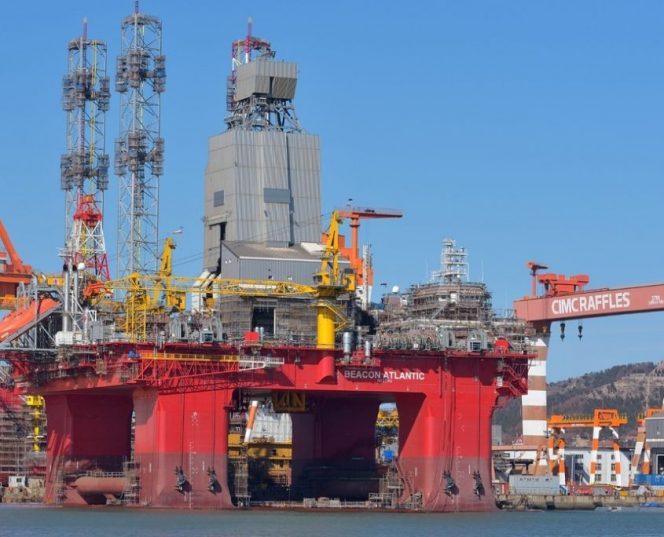 Odfjell said on Wednesday that the new workers would consist of operational personnel, engineers, and administrative support personnel to support its growing North Sea activities.
To remind, the Deepsea Nordkapp was delivered to Odfjell on January 7 while the driller entered into a management agreement with CIMC Raffles for the Beacon Atlantic on March 19.
The two new 6th generation semi-submersibles will be mobilized for drilling operations on the Norwegian Continental Shelf later this year.
According to the company, the Deepsea Nordkapp is in transit from Samsung in Korea to the North Sea and is expected to arrive at CCB, Ågotnes around April 8 for a three-week yard stay before starting operations for Aker BP in the second quarter of 2019.
Aker BP awarded Odfjell a two-year firm drilling contract for the rig back in late April 2018. Aker BP also has 1+1 year optional periods for the rig.
It is worth noting that Polish oil company PGNiG signed an agreement with Aker BP on March 26 for the lease of the Deepsea Norkapp for the drilling on the Shrek prospect in the Norwegian Sea.
PGNiG plans to start drilling the Shrek well between September 1 and November 30, 2019, following the completion of the drilling of production wells at Aker BP-operated Skogul and Ærfugl fields.
The Beacon Atlantic is currently at CIMC Raffles yard in Yantai, China completing final commissioning and sea trials. The unit is planned to leave the yard in early June and arrive in Norway three months later. Drilling operations for Neptune Energy Norway will begin in the fourth quarter of 2019.
The estimated duration of the firm program for six wells is 400 days. Neptune will have options to extend the contract for up to 10 more wells.
Following these mobilizations, Odfjell Drilling will operate five semi-submersibles offshore Norway in 2019. Apart from these two, the company will operate the Deepsea Bergen, Deepsea Atlantic, and Deepsea Stavanger.
The company also has the Deepsea Aberdeen in operation on the UKCS plus platform drilling on 14 installations in Norway and the UK.