Chinese shipyard completes FPSO for BP's Greater Tortue Ahmeyim LNG project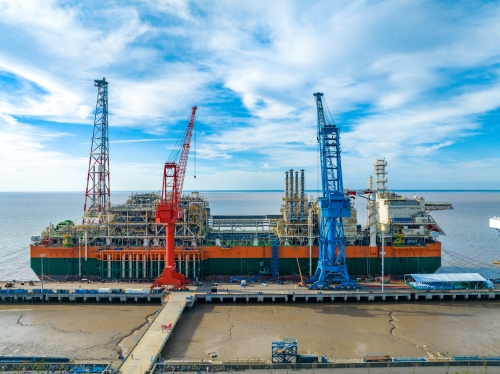 Chinese shipyard COSCO Shipping Heavy Industry has completed the construction of a floating production storage and offloading (FPSO) vessel for BP's Greater Tortue Ahmeyim (GTA) LNG project in Mauritania and Senegal.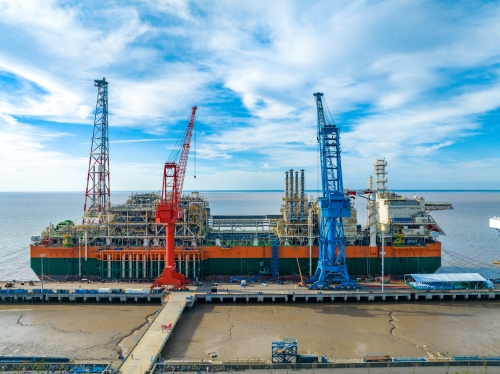 The completion ceremony for BP's Tortue FPSO was held at the COSCO yard in Qidong, China last week.
This was announced by COSCO in a statement last week and also confirmed by Technip Energies in an update shared via its social media channels this week.
The GTA project will produce gas from an ultra-deepwater subsea system and mid-water FPSO vessel, which will process the gas, removing heavier hydrocarbon components. The gas will then be transferred to a floating liquefied natural gas (FLNG) facility at a nearshore hub located on the Mauritania and Senegal maritime border.
According to COSCO, the completion ceremony for the N999 Tortue FPSO was held last Friday in the presence of executives from BP, Technip Energies, and others. The vessel is 70 meters long, 54 meters wide, and 31.5 meters deep. The designed service life is 30 years and the oil storage capacity is not less than 1.44 million barrels. The living quarters can accommodate 140 people.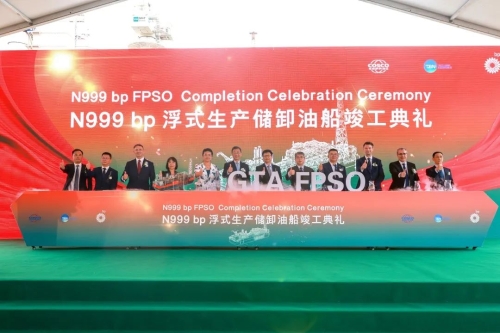 The construction started in May 2019 and it included the design, procurement, construction and commissioning (EPCC) of the main hull and living quarters and the construction and integration of all topside modules.
The key function of the FPSO is to remove water, condensate and reduce impurities in the gas stream before exporting processed gas to the FLNG facility and domestic gas off-take.
As recently reported, the GTA project is on track to achieve the first gas in 3Q 2023 despite FPSO delays. The sailaway date was previously expected to be the end of the third quarter but was later moved to be in the fourth quarter. The first LNG is expected at the end of 2023.
The initial phase of the Greater Tortue Ahmeyim project is expected to deliver approximately 2.5 mmtpa of natural gas. The partnership is also evaluating potential expansion up to 10 mmtpa in subsequent phases.
Phase 2 of the Greater Tortue Ahmeyim LNG project continues to progress and the partnership is working with host governments to evaluate the optimal solution to best utilize the infrastructure associated with Phase 1 of the project. A development decision is planned for the end of the third quarter.