Chinese trio kicks off Yantai LNG import project
China's Shandong Oil & Gas, CCCC Urban and Rural, and Yantai Port have signed an agreement to cooperate on the LNG import facilities project in the eastern province of Shandong.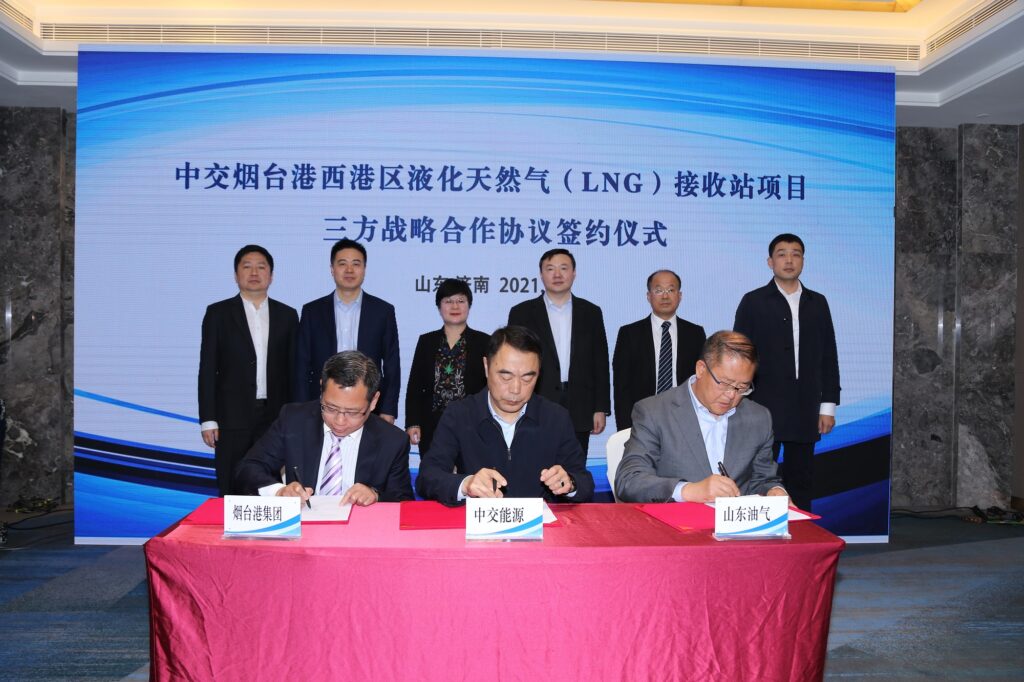 The three parties agreed to form a project company, with CCCC Urban and Rural holding 40 per cent, Shandong Oil & Gas holding 30 per cent, and Yantai Port holding 30 per cent.
According to the agreement, the three parties will jointly take the related steps for establishing the LNG receiving facility.
Shandong Oil & Gas will take the lead in carrying out the project's 530-kilometres export pipeline that will connect the terminal to cities across Shandong and the national network.
The plan is to build six 200,000 cubic metres LNG storage tanks in two phases.
The receiving capacity of the first phase is expected to reach 5 million tonnes per year, while the second one is to double the receiving capacity.
The project is expected to start construction in 2022 and to be finished in 2024.