CIMC SOE floats out Hartmann's LNG-powered LEG carrier
Chinese shipbuilder Nantong CIMC Sinopacific Offshore & Engineering (CIMC SOE) has launched the first LNG dual-fuel liquid ethylene gas (LEG) carrier for German shipowner Hartmann.
As explained, the shipbuilding company held a launching ceremony for the first 7,200 cbm ship GasChem Fuji in China on 16 October.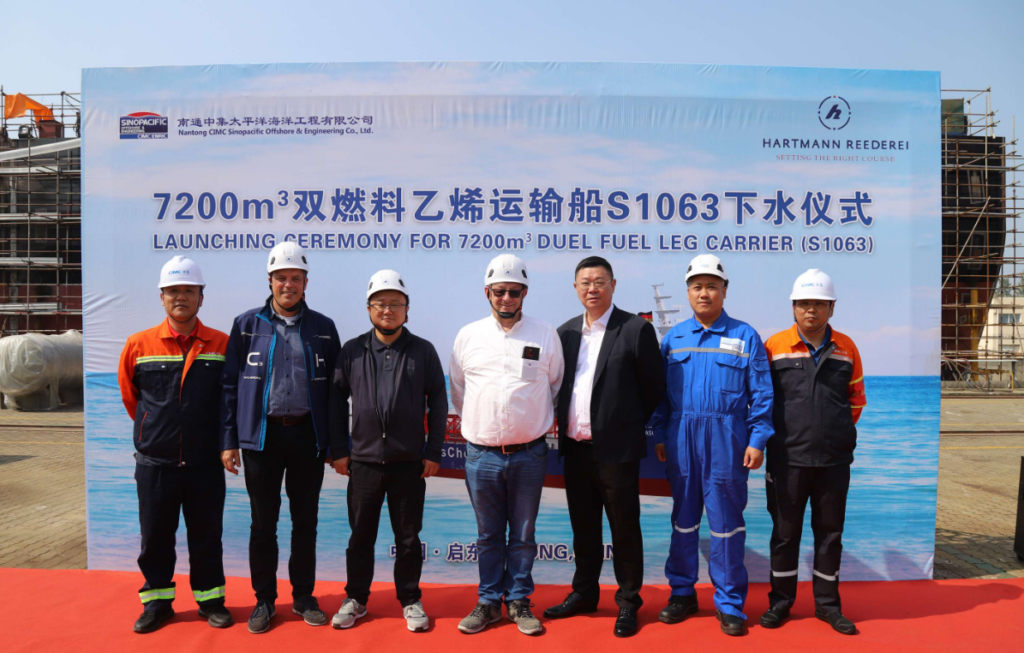 The vessel has a total length of about 116 meters and a width of 18 meters, with a molded depth of 12.3 meters, a design draft of 7 meters, and a load capacity of about 6,300 tons.
The ship features MAN ES' dual-fuel main engine. Compared with traditional small LEG transport ships, it is expected to meet the latest emission requirements while significantly reducing carbon dioxide emissions during transportation.
It also represents a new generation of green and environmentally friendly ship types, according to the company.
In April 2020, Hartmann ordered three 5000 cubic meter LPG ships from CIMC SOE. CIMC SOE, which is a unit of CIMC ENRIC, claims that the vessels are the world's first dual-fuelled full-pressure LPG carriers.