CMA CGM Chooses BIO-SEA BWMS for 17 Boxships
French shipping major CMA CGM has contracted compatriot BIO-UV Group to supply ballast water treatment systems to 17 containerships.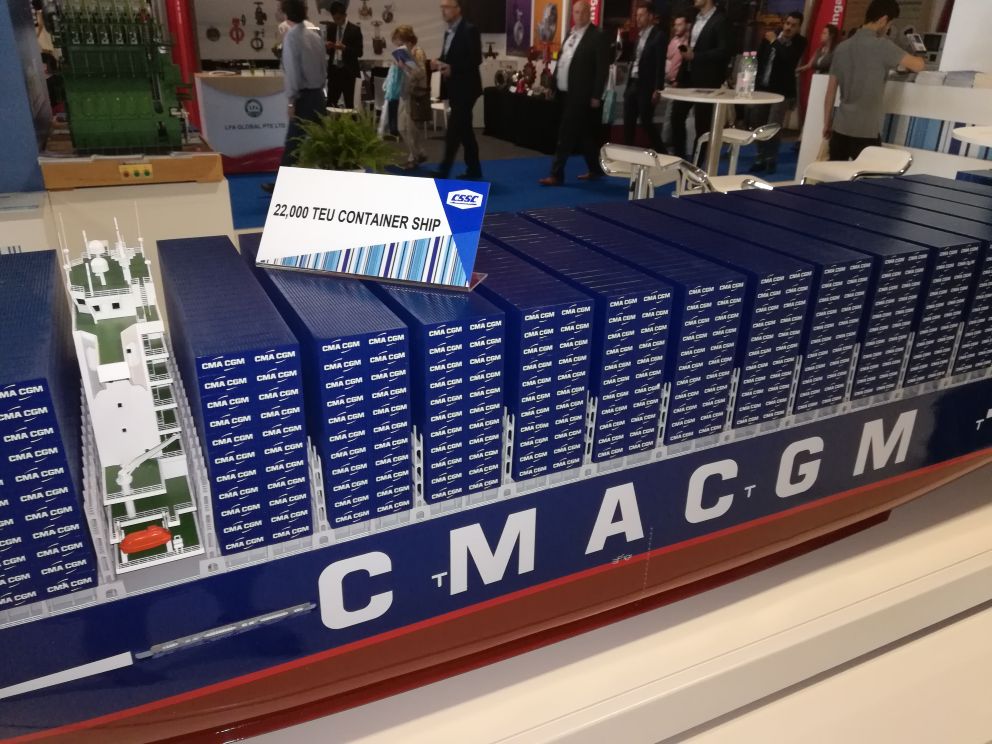 The company's nine 22,000 TEU LNG-fuelled leviathans, which are currently under construction at China Shipbuilding Trading Co., (CSTC), will each be fitted-out with two 3000m3/h capacity BIO-SEA B 10-1500 FX units.
Another eight 9,000 TEU Opera-class vessels will be retrofitted with a BIO-SEA B 10-1000 FX unit capable of treating ballast water flow rates of 1000 m3.
The order from CMA CGM indicates "the industry's commitment to reducing the impact that the transfer of non-indigenous species has on the marine environment, and beyond," according to Benoit Gillmann, President and CEO, BIO-UV Group.
Valued at more than EUR 5 million, the order is BIO-UV Group's first one after its BIO-SEA system received USCG type-approval on June 21, 2018.
The company's UV-type ballast water treatment system is a two stage treatment process, with ballast waters entering a 20μm filter to flush out any suspended solids and zooplankton. The filtered water then enters a titanium reactor to be put through the ultraviolet disinfection process. The system is also equipped with an automated operating, monitoring and alarm with power regulation.