CNOOC, NYK and CMES agree to set up LNG carrier joint venture
CNOOC Energy has signed a project framework agreement with Nippon Yusen (NYK) and China Merchants Energy Shipping (CMES) LNG Project 4 Co. to establish an LNG carrier joint venture with a total investment of €412.6 million (around $446 million).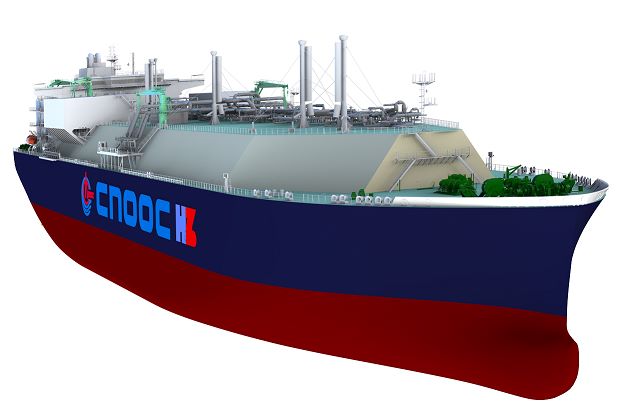 According to a stock exchange filing from 24 August, the parties plan to set up six single-ship companies. Each company will build one LNG carrier which will be leased to CNOOC Gas and Power Singapore Trading & Marketing.
CNOOC Energy, through its subsidiary CNOOC Development Hong Kong Investment, will invest €185.7 million ($200 million) in the project and acquire a 45% stake, while CNOOC Gas and Power Group Singapore International Trading will own a 5% stake.
NYK and CMES LNG will each own a 25% stake. The project is to be approved by the relevant departments in the Chinese government.
The partners propose to build six LNG carriers with a capacity of 174,000 cubic meters each. The ships are scheduled for completion in August 2026 with deliveries expected by October 2027.
CNOOC Energy believes that the new joint venture will help improve its competitive strength in the LNG industry chain.
Back in 2022, NYK signed a long-term charter contract with CNOOC Gas and Power Singapore Trading & Marketing for six LNG carriers and also entered into a shipbuilding contract for the vessels with China's Hudong-Zhonghua Shipbuilding.
Additionally, the company signed a project head of agreement with a subsidiary of shipping company China Merchants Energy Shipping (CMES) to jointly own and manage the vessels.