Commonwealth LNG files for FERC permit application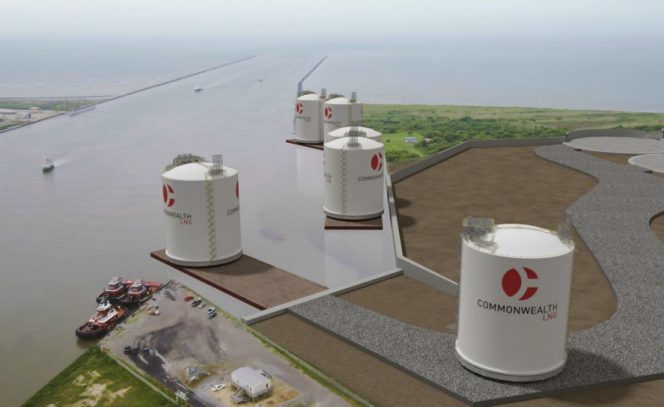 ---
Commonwealth LNG has reportedly filed a formal application with the FERC for a permit to build an export terminal and affiliated feed gas pipeline in Cameron Parish, Louisiana.
According to S&P Global Platts, the project is among a dozen or so liquefaction terminals that are actively being pursued in the U.S. which are expected to come online during the early to middle part of the next decade.
The Commonwealth LNG had been in the pre-filing process with the Federal Energy Regulatory Commission since 2017. Its formal application with FERC asks for permit certificate approval by January 2021, so it can begin commercial exports by the first quarter of 2024.
In the application, the company is proposing a six-train facility, with each unit capable of producing 1.4 million mt/year of LNG. Total capacity could be increased to 9.5 million mt/year under optimal conditions.
The project will also include six 40,000 cbm LNG storage tanks and a three-mile-long, 30-inch diameter natural gas pipeline that will connect the facility with existing pipeline systems.
Commonwealth LNG is located on the west bank of the Calcasieu Ship Channel at the mouth of the Gulf of Mexico and will be able to accommodate vessels up to 216,000 cbm.
To remind, Commonwealth signed heads of agreement with Gunvor that anticipated the negotiation and finalization of a definitive 15-year sale-and-purchase agreement for 1.5 million mt/year of LNG offtake from the proposed terminal.
The developer said at the time that it expected to take a final investment decision on the project in 2020.