Congo: Zenith Energy in Tilapia oilfield swoop
London-listed oil firm Zenith Energy is set to buy an 80 percent stake in Anglo African Oil & Gas Congo (AAOG Congo) for £1 million. AAOG Congo owns a majority stake in the Tilapia oilfield.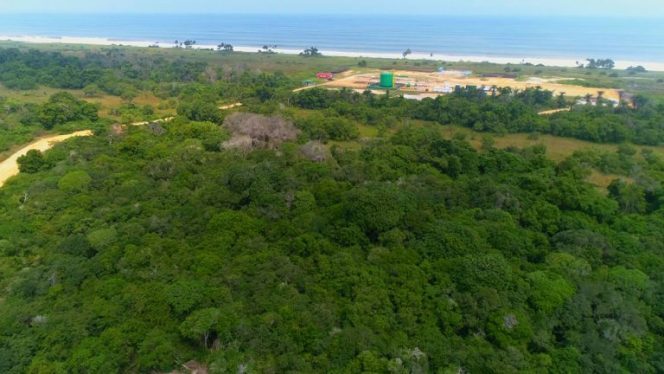 This will be Zenith Energy's first African acquisition. Through the purchase of a stake in AAOG Congo, Zenith says it is acquiring a highly prospective oil production and development asset – the Tilapia oilfield.
AAOG Congo has a 56 percent majority interest in and is the operator of the Tilapia oilfield in the Republic of the Congo. The remaining 44 percent is held by the national oil company, Société Nationale des Pétroles du Congo (SNPC).
The license is situated 1.8km offshore and entered into production in 2008. Having been drilled from onshore, there is no requirement for offshore drilling equipment. Oil storage and processing facilities are a 45-minute drive from Point Noire and 17km from the nearest refinery.
AAOG Congo currently produces approximately 30 barrels of oil per day, however, successful recent drilling carried during 2018 and 2019 has identified multiple potential productive reservoirs within the License.
"This has confirmed the transformational potential productivity to be obtained from the license. Recent expert wireline log analysis commissioned by AAOG Congo after drilling activities in the Djeno formation has indicated that reservoir quality is "between good and excellent," Zenith said.
"SNPC owes AAOG Congo approximately $5.3 million as a result of the work conducted to date on the license. Zenith has met with SNPC and expects to obtain the full repayment of the aforementioned amount. Upon completion of the Acquisition and repayment of the credit by SNPC, Zenith will retain 80 percent of the aforementioned amount," Zenith said.
Of the £1 million sum, Zenith will pay £500,000 in six equal monthly installments with the first installment due on completion and the last being six months later, and £500,000 to be satisfied by the issue of ordinary shares in the share capital of Zenith to be issued at the volume-weighted average price of a Zenith common share for a period of 14 trading days prior to completion of the transaction.
Zenith plans to begin preparations for drilling activities in well TLP-103C as soon as it assumes operational control of the license.
Zenith will fund AAOG's share of an up to $5.5 million work program to be agreed post-completion, and the amount of any signature bonus required for the renewal of the license as agreed with the Congolese Ministry of Hydrocarbons, subject to a cap of $2 million if the signature bonus is payable in a single installment and otherwise at an amount to be agreed between the AAOG and Zenith if the signature bonus is payable in multiple installments.
Andrea Cattaneo, Zenith Energy Chief Executive Officer, commented: "We are delighted to have signed this exciting SPA to acquire AAOG Congo which represents our first African acquisition and our entry into the attractive jurisdiction of the Republic of the Congo.
The acquisition enriches, as well as diversifies, our asset portfolio by adding significant reserves and prospective production potential. This is line with our company strategy of acquiring assets with significant untapped production potential.
The license has excellent production upside, specifically from the Mengo and Djeno horizons. This has been confirmed by wireline investigations performed following recent drilling activities, thereby materially de-risking the asset.
Upon assumption of operational control, we shall look to begin preparations for deepening activities in well TLP-103C, obtain full repayment of the funds owed by SNPC, as well as successfully complete negotiations for a new 25-year license."
---
Offshore Energy Today Staff
Spotted a typo? Have something more to add to the story? Maybe a nice photo? Contact our editorial team via email.
Also, if you're interested in showcasing your company, product, or technology on Offshore Energy Today, please contact us via our advertising form, where you can also see our media kit.
Related news
List of related news articles