Consolidation among drillers paramount to a recovery, WoodMac says
Monday's news of the proposed merger between offshore drillers Ensco and Rowan came as no surprise to the energy intelligence group Wood Mackenzie whose analysts have said M&A in the drilling space is of utmost importance for the sector's recovery.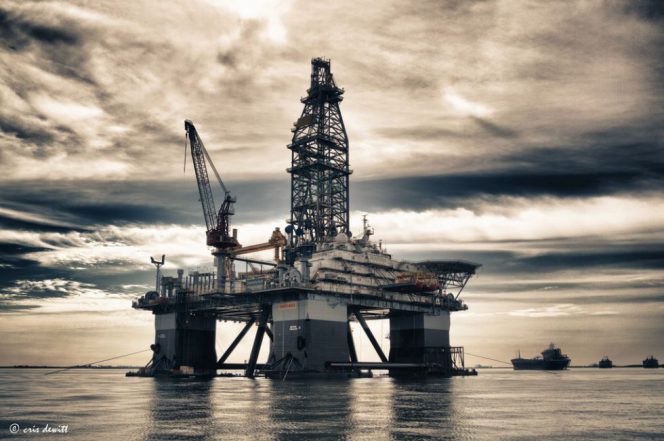 Commenting on the $2.38 billion deal, Leslie Cook, principal analyst, Wood Mackenzie, said: "As we have been saying for the past two years, consolidation among drillers is paramount to a recovery. In that respect, this announcement comes as no surprise.
"Ensco and Rowan are companies that have strong brand recognition in both the jack-up and floater sectors."
"What makes a company like Rowan particularly interesting for Ensco is the opportunity to further high-grade their growing portfolio with premium assets and expand their footprint in key markets such as Middle East, Latin America, Europe and US Gulf of Mexico.
As reported on Monday, the combined fleet will have 82 offshore rigs, consisting of 28 floating rigs (semi-subs and drillships) and 54 jack-ups. This will make the merged company the world's largest offshore driller by fleet size.
Wood Mackenzie's Leslie Cook said: "Once combined, Ensco-Rowan will have the second-largest floating rig fleet, with nearly 90% consisting of generation VI and VII assets. These are the rigs that are most desired by operators globally, as they offer the best capabilities and flexibilities for various deepwater drilling programmes around the world."
"The combined company will also become the largest player in the jack-up sector. Nearly 40% of the combined portfolio will consist of ultra-harsh and modern harsh-environment assets."
Cook added: "This is an excellent value for the shareholders of both companies."
VesselsValue: Ensco – Rowan fleet valued at $8.38 billion
According to VesselsValue, this acquisition makes Ensco the largest offshore rig owner by value, with a total fleet (live, on order and joint ventures) worth $8.4 billion knocking Transocean from the top spot which it held for a month due to their merger with Ocean Rig.
VesselsValue has said the ENSCO & Rowan merged fleet is now the most valuable publicly listed cargo and offshore fleet listed on the US stock exchange.
Head of Offshore at VesselsValue, Charlie Hockless has shared the view of Wood Mackenzie in that the consolidation in the offshore drilling market is paramount to survival.
"Even though the last few months have seen a recent strengthening in oil price, market values are still below average across all MODU types. Activity is predicted to pick up in 2019, and those who have financially restructured and consolidated in 2018 look to reap the benefits in what stands to be an exciting year next year," Hockless said.
Offshore Energy Today Staff