COVID-19 could be driving force to decarbonise shipping before 2050
The coronavirus pandemic is opening up many new opportunities for the shipping industry, Cristina Aleixendri, COO at bound4blue, said during a video conference hosted by SMM.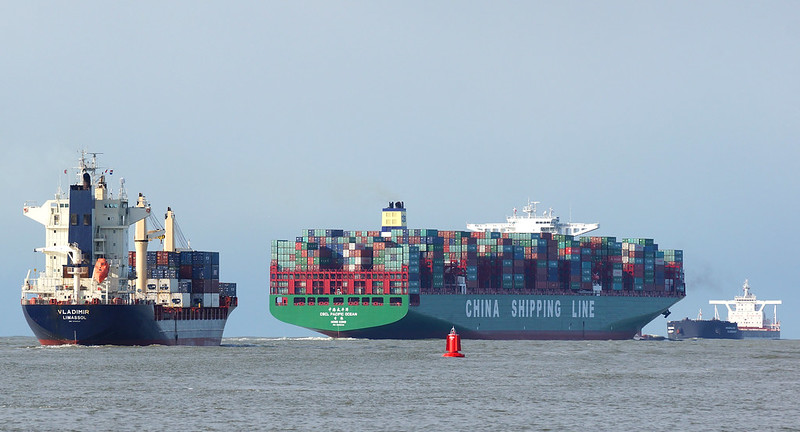 "The coronavirus could be the driving force enabling us to achieve the decarbonisation goals even before 2050," Aleixendri pointed out, explaining that one possible way to cut emissions today is wind propulsion.
Her Catalan start-up does its share to make it happen — bound4blue has developed a smart sail system called 'Wingsail'. It is a a foldable and autonomous wingsail system that can be integrated onto a wide range of vessels.
The system has been conceived as a complementary propulsion system, which produces effective thrust from existing winds, reducing the main engine power required and, therefore, delivering fuel consumption and pollutant emissions reductions of up to 40 per cent.
"Shipping companies can save up to 40 per cent of fuel and the associated emissions," Aleixendri, who has made it onto the 2019 Forbes '30 under 30′ list, added.
The purpose of green technologies and digitalisation is to cut emissions and costs. They must be profitable from day one, without any subsidies," she further said.
Future ship fuels – three innovation waves
On the road to decarbonization, three innovation waves when it comes to future ship fuels are expected, according to Martin Stopford, President of Clarkson Research who also took part in SMM's Advance Press Conference.
"Diesel is wonderful stuff and replacing it is not going to be easy," Stopford stressed.
The first wave will see conventionally propelled but optimised vessels. This will be followed by gas and hybrid or electrically powered ships featuring low emissions, advanced digital control systems and batteries.
In the third wave, fuel cells will allow ships to operate emission-free, Stopford noted.
Scenarios for post-COVID-19 shipping
The maritime industry has been facing climate change, the digitalisation challenge, and now, the coronavirus crisis. These changes are of "a similar scale as the move from sail to steam", Stopford remarked.
According to him, it is important to remember that trade growth was already slowing before COVID-19 hit.
"We are moving into an era where globalisation is no longer the issue. We will see more short-sea shipping and local manufacturing," Stopford anticipates.
He predicts three conceivable scenarios for shipping after the coronavirus. In the best of cases, sea trade will pick up again in 2023, growing by 3.2 per cent annually.
The second scenario assumes a prolonged recession with world trade shrinking by one per cent between 2020 and 2024, followed by renewed growth at a rate of 2.2 per cent.
"In scenario 3 there is an extended recession with sea trade declining by 17 per cent by 2024," Stopford said in his most pessimistic forecast.
As previously reported, international maritime trade fair SMM has been postponed until 2-5 February 2021 because of the coronavirus crisis.
The effects of the pandemic and what COVID-19 means for the transformation of the maritime sector were the main topics at the SMM Advance Press Conference. Leading experts assessed the current situation in the shipping industry and its consequences for the SMM agenda, which will focus on Green Shipping and Digitalisation.