CPC pipeline receives 10-millionth tonne of V. Filanovsky oil
Lukoil, Russia's largest privately-held oil company, has supplied 10 million tonnes of oil from its Vladimir Filanovsky field to the Caspian Pipeline Consortium (CPC) system.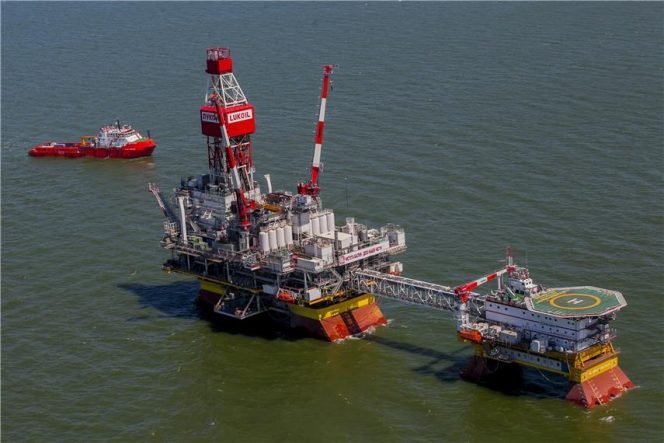 ---
Lukoil said on Thursday that the 10-millionth tonne of oil was accepted in the Republic of Kalmykia at the Komsomolskaya oil pump station at 13:00 on March 10, 2019.
Lukoil constructed a system of subsea and onshore pipelines to ship oil ashore. Before oil enters the CPC system and goes on for export, it is delivered to a tank farm of head onshore facilities.
According to Lukoil, it exports oil and operates all of its offshore facilities on the zero discharge principle. It means that the waste is transported onshore for safe utilization and recycling.
Vladimir Filanovsky is considered the largest post-Soviet discovery in Russia. Commercial operation of the field, with C1+C2 reserves, equals 129 million tonnes of oil and 30 billion cubic meters of gas.
The field is located in the northern Caspian Sea, 220 km away from the city of Astrakhan. Water depth in the field's area ranges from seven to 11 meters.
Phase 1 of the development was commissioned in 2016 and included a fixed ice-resistant platform, an accommodation block platform, a riser block, and a central processing platform. Eight wells were drilled at Phase 1, six of them are production and two injection wells.
The second phase entails the construction of six production and two injection wells while the third stage of the field development will develop the western part of the reservoir.
It is worth stating that first oil from V. Filanovsky was first injected into the CPC Pipeline System on October 1, 2016.
The CPC pipeline system is 1,511 kilometers long and spans from Tengiz to Novorossiysk. It transports over two-thirds of all Kazakhstan export crude as well as crude from Russian oil fields, including the Caspian Region.
The members of the consortium are Russia (represented by Transneft and CPC Company), Kazakhstan (represented by Kazmunaygaz and Kazakhstan Pipeline Ventures), Chevron, Lukarco, Mobil Caspian Pipeline Company, Rosneft-Shell, BG, Eni, and Oryx.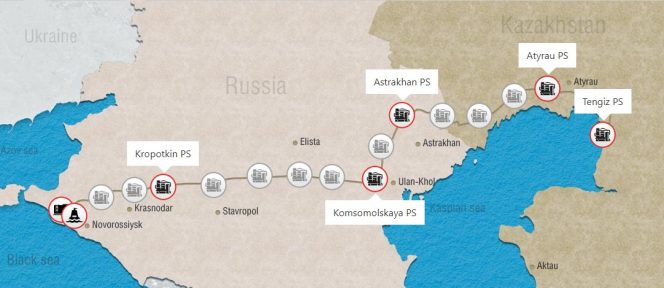 Related news
List of related news articles