Crossing of Energean Power FPSO marks 'first-of-its-kind in history of Suez Canal'
Energean's new FPSO, built for the Karish gas field located offshore Israel, has crossed the Suez Canal while on its way from a shipyard in Singapore to waters off Israel.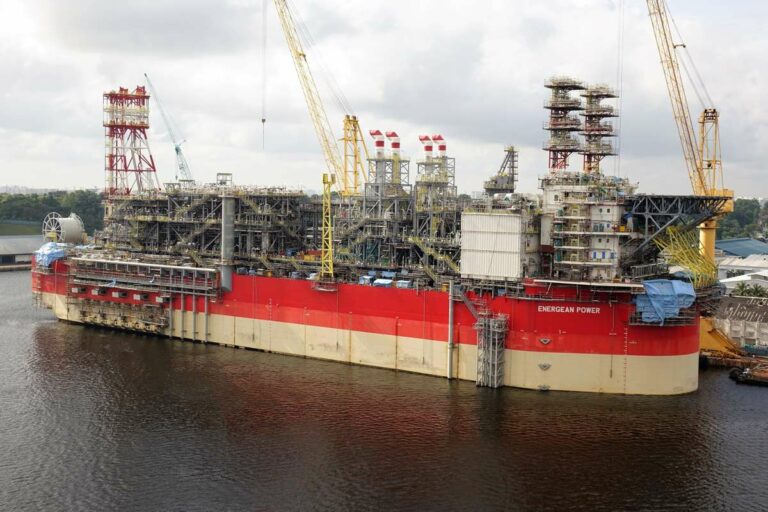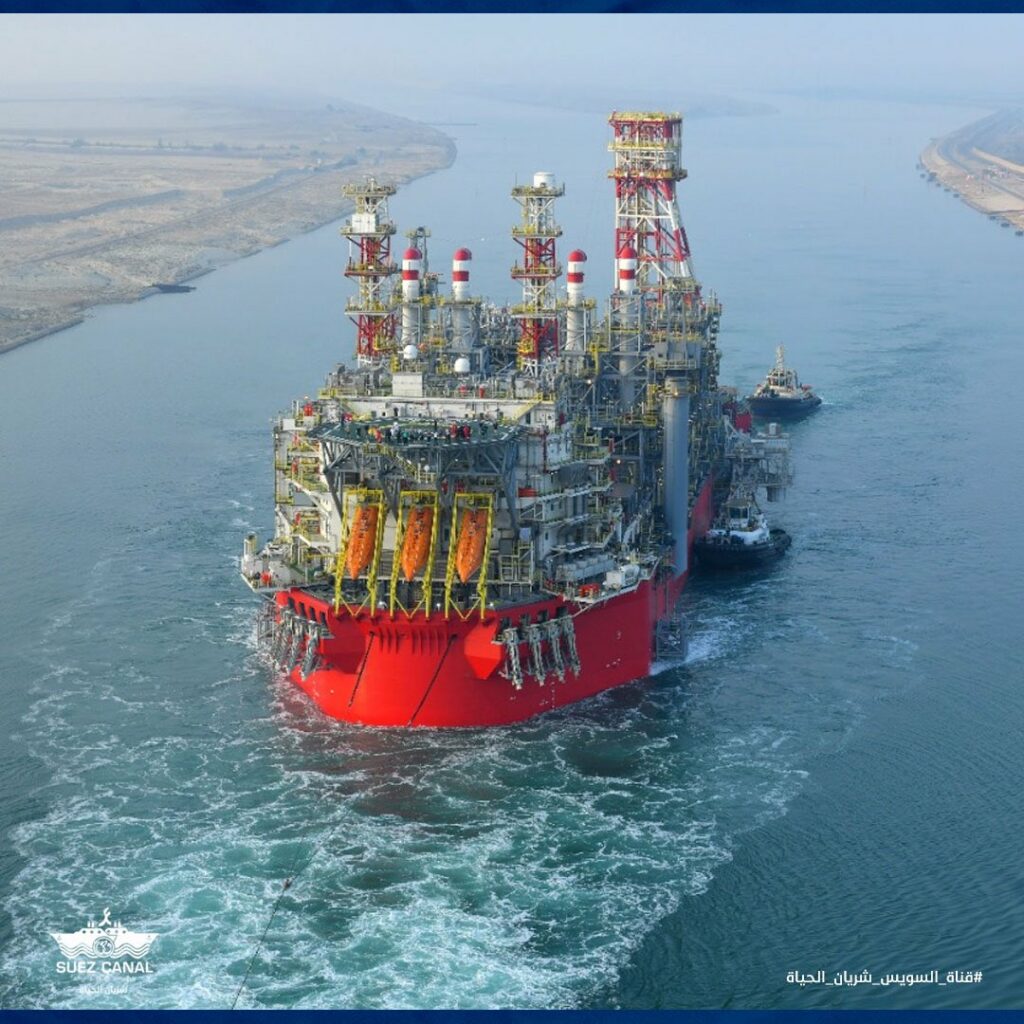 Offshore Energy reported in early May that the Energean Power FPSO had left Sembcorp Marine's Admiralty Yard in Singapore, heading to Israel. With this milestone achieved, Energean remained on track to deliver the first gas from the Karish project in 3Q 2022.
In a social media update on Friday, Suez Canal Authority informed that the FPSO vessel had crossed the canal. According to the authority, this was the first crossing of its kind in the history of the canal. The FPSO was directed and towed by four vessels belonging to the canal authority.
Energean previously said that, from sail-away to first gas, it expects four to five months to pass, with the remaining operations including tow, hook-up, and commissioning of the vessel. The final commissioning work will be performed offshore upon arrival in Israeli waters.
In March 2022, Energean connected the Karish gas field to the Israel National Gas Line (INGL), saying it was an important milestone in facilitating the operational readiness of the Karish field development.
The connection between Energean's land-based system at Dor Beach in Northern Israel and the INGL delivery system was completed by welding together two 30-inch diameter pipe sections. Gas from the Karish field will flow to the Energean Power FPSO located 90 km offshore where production output will be processed and separated.
As a reminder, the first steel for the vessel was cut in Cosco Yard, in Zhousan, China on 26 November 2018. The hull then sailed away from the Cosco Yard on 3 April 2020 and arrived in Singapore on 15 April 2020. Following a shutdown due to the COVID-19 pandemic, works at the Admiralty Yard resumed in June 2020, with the first topside lift completed in August 2020.
The Energean Power FPSO will have a gas treatment capacity of 800 MMscf/day (8 BCM/per annum) and liquids storage capacity of 800,000 bbls.