CRYO Shipping sets up Asian LNG bunkering service
The Norwegian company, CRYO Shipping has made the move to establish an LNG bunkering service in South East Asia.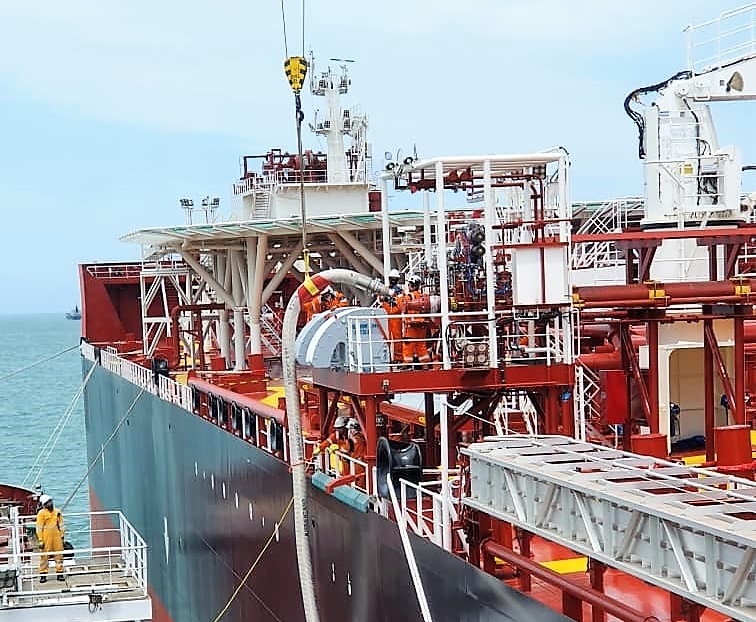 The decision follows the company's seccond LNG bunkering operation completed in the Singapore Strait a week earlier.
Altera Infrastructure's (former Teekay) newest shuttle tanker, Altera Wind, received almost 1,900 cubic meters of LNG fuel from CRYO Shipping.
This is Altera's second shuttle tanker to be supplied with LNG from CRYO in South East Asia. To remind, the Bergen-based company had already in January completed the largest LNG bunkering operation in Asia to date.
The company noted it bunkered LNG to the 103,500-DWT shuttle tanker Altera Wave, in the Singapore Strait. It became the largest LNG-powered merchant ship to be supplied with LNG from a bunker vessel in Asia.
The Norwegian sustainable and renewable energy specialist supplies LNG and biogas in European ports, and continuously expanding their operational service to meet growing demand.
"We see a significant increase of interest in LNG as fuel for deep-sea shipping, and it's strategically important for us to provide LNG bunker services within the major trade lanes to support deep-sea shipping's energy transition from dirty oil to clean gas", CRYO's managing director, Nicholai Olsen said.
"The market outlook for the next 10 years is strong and exponential growth, and CRYO Shipping is targeting a lead position in the disruptive marine energy market", Olsen added.
The company has partnered up with the Malaysian giant Petronas in order to deliver LNG bunkering services in the region. Petronas-chartered LNG bunkering vessel, the 7,500-cbm Avenir Advantage is being deployed for the operations.