Damaged CSL Virginia Sold for Demolition in Bangladesh
Cyprus-flagged containership CSL Virginia, which sustained a significant gash to its hull in a collision last year, has been sold for demolition in Bangladesh.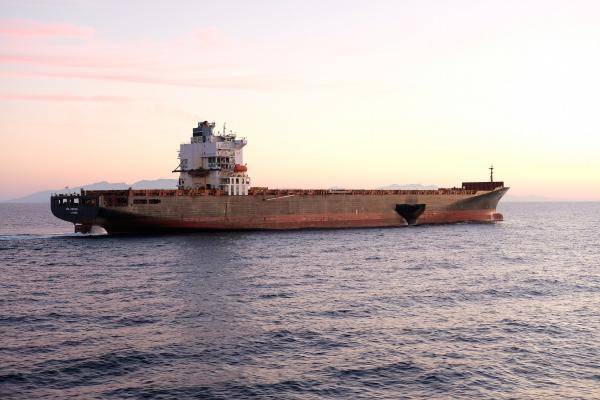 The ship, renamed Virgin Star, was sold on December 21, 2018, according to the data from vessel valuation agency VesselsValue, fetching a price of USD 488 per light displacement ton (LDT). The overall demolition value of the ship, according to VV, is USD 9.55 million.
The 5,026 TEU Panamax, built by Hyundai Smaho Heavy Industries in 2005, was part of the fleet of Greek charterer and ship operator Cyprus Sea Lines, led by Andreas Hadjiyiannis.
Tunisian Ro-Ro ship Ulysse crashed into CSL Virginia on October 7, while the boxship was anchored about 28 kilometres north-west of Cape Corsica resulting in a bunker spill.
The impact inflicted a hole of several meters on the starboard side of CSL Virginia's hull, breaching the ship's fuel tanks and causing the spill. The two ships were locked together for five days before being disentangled on October 11, 2018.
Since the Tunisian RoRo did not sustain significant damage, it was cleared to head for Tunisia a week after the collision, while CSL Virginia spent almost three weeks anchored off Cape Corsica before being allowed to set sail toward the Port of Constanta, Romania, for repairs.
According to the preliminary findings of a joint inquiry into the case, a series of human errors caused the collision.
Namely, the watch officer of the Tunisian RoRo was speaking on the phone while his counterpart on board the CSL Virginia was not attentive to the radar alarms at the time of the incident. What is more, the Cypriot containership is said to have dropped anchor in the middle of a busy sea lane.
The estimated damage claims of the two ships total in around EUR 13.5 million (USD 15.5 million), coupled with estimated EUR 10 million (USD 11.4 million) due for coastal cleaning efforts.
World Maritime News Staff