Damen cuts steel for first short-sea LNG bunker vessel for Eesti Gaas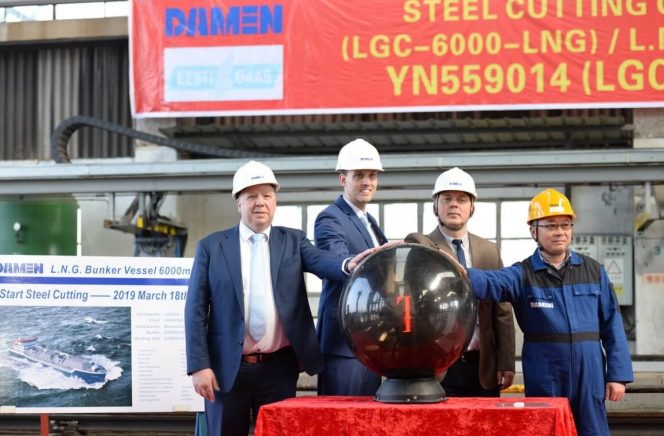 ---
Dutch shipbuilding giant Damen has cut steel for its first short-sea LNG bunker vessel for Estonia's Eesti Gaas.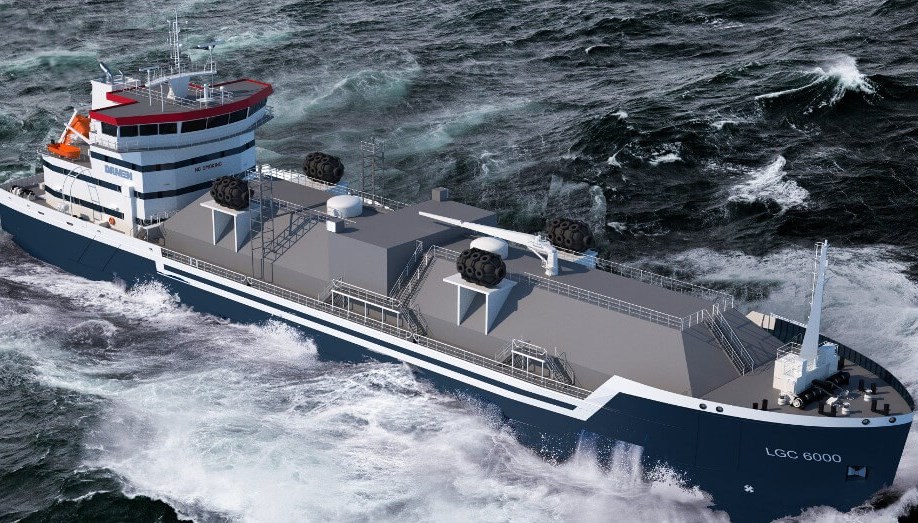 Damen said on Thursday that the steel-cutting ceremony for the short-sea LNG bunker vessel was held at the company's Yichang shipyard in China on March 18, 2019. Eesti Gaas will operate the vessel under a long-term charter from Infortar.
The 6,000-cbm capacity vessel and its future sister-ships are intended to accelerate the wider adoption of LNG as fuel in the north-eastern region of the Baltic Sea by providing a mobile and efficient ship-to-ship distribution service for the first time.
Assembly of the vessel will start in May with the installation of the LNG tanks scheduled for November.
Following sea trials, the ship will arrive in Estonia next summer and will start serving LNG clients in the autumn. The new vessel will be capable of carrying out bunker activities at designated locations both in and outside ports.
The company added that the LGC 6000 LNG-type vessel was designed to meet the requirements of Ice class 1A certification, allowing it to operate year-round in the Gulf of Finland and the northern Baltic. The vessel will also have a green ship notation.
A dual-fuel propulsion system will be used for the management of the boil-off gas in combination with a gas burner.