DEPA grabs stake in Alexandroupolis FSRU developer GASTRADE
Greek public gas corporation DEPA has approved the acquisition of a 20 percent stake in its compatriot utility GASTRADE, the developer of the FSRU project in Alexandroupolis.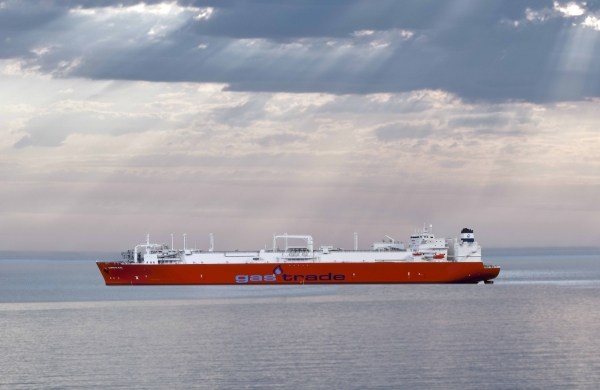 Northern Greece FSRU is a major pillar of the energy strategy implemented by the Greek government and a project of great significance on the national and EU level, DEPA said in a statement.
The project is part of the European Union's policy for Central and South-Eastern Europe (CESEC) energy connectivity to the National Natural Gas System, through the development of the Vertical Corridor, and is included in the updated list of Projects of Common Interest (PCI).
This project is supplementary to the IGB pipeline, interconnecting the Greek market with the markets of Central Europe and Ukraine, thus contributing decisively to the diversification of supply sources and energy security of both Greece and Europe.
The terminal consists of the FSRU with a storage capacity of up to 170,000 cubic meters of LNG and daily regasification capacity of 22.7 million bcm (8.3 billion bcm annually), that will be anchored at a distance of 10 km offshore Alexandroupolis and a 28km long pipeline system.
The typical conclusion of the transaction for the participation of DEPA to the equity of GASTRADE is subject to the approval of the Hellenic Competition Committee.
According to the project's timeframe, the final investment decision is expected to be taken during the third quarter of 2020 and it is expected to start operation in September 2022.
Through participation in the equity of GASTRADE, DEPA assumes an active role in the implementation of the project.