Diamond Offshore drillship booked for another African gig
Offshore drilling contractor Diamond Offshore Drilling has secured a new contract for one of its drillships in Africa, which is related to work offshore Guinea-Bissau. The rig is expected to start this job in direct continuation of its current contract with Woodside in Senegal.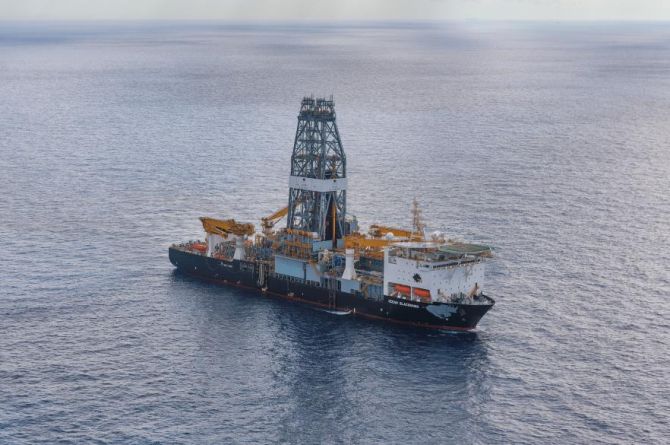 Diamond Offshore has entered into a one-well drilling contract with an independent, undisclosed operator to utilize the Ocean BlackRhino drillship for work offshore Guinea-Bissau. The new contract has a minimum duration of 30 days, representing $15.4 million of additional backlog, excluding mobilization. The work under the new contract is slated to begin in July 2024.
Bernie Wolford, Jr., Diamond Offshore's President and Chief Executive Officer, commented: "We are pleased to secure this work with a new client in direct continuation of our current contract and look forward to commencing the campaign next year."
The rig is currently on a drilling campaign in Senegal with Woodside Energy. The first oil is targeted for mid-2024 and the Sangomar field development Phase 1, targeting approximately 230 million barrels of crude oil, will be Senegal's first offshore oil project after it comes on stream.
The 2014-built Ocean BlackRhino is an ultra-deepwater drillship from Hyundai Heavy Industries, which comes with dynamic-positioning, dual-activity capability, maximum hook-load capacity of 1,250 tons, water depth capabilities up to 12,000 feet, and drilling depth capabilities up to 40,000 feet. 
Diamond Offshore recently won more assignments for its rig fleet in the UK. With investments in offshore upstream oil and gas projects on the rise along with rig demand, the rig owner has secured higher day rates and anticipates further improvements in the offshore drilling market.