Dongfang Electric piecing together first 7 MW typhoon-resistant offshore wind turbine
China's Dongfang Electric Corporation (DEC) has reported that its first 7 MW offshore typhoon-resistant wind turbine has completed the assembly and commissioning of various sub-systems.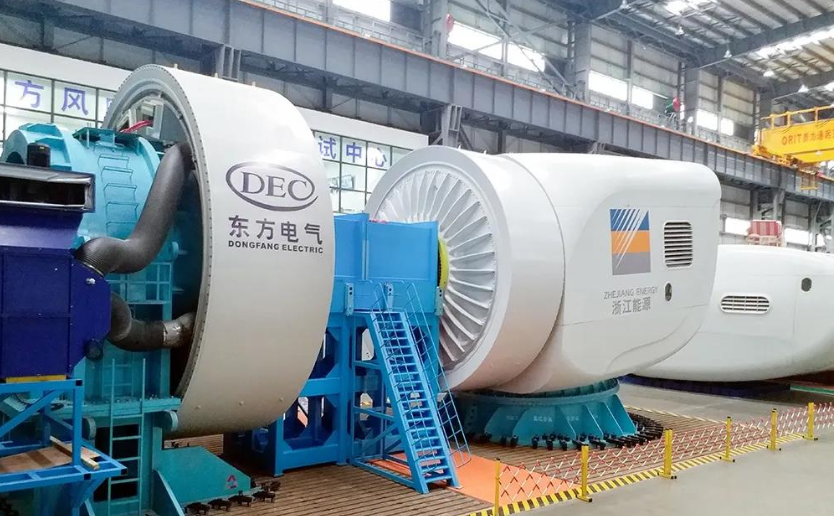 The DEW-D7000-186, developed independently by DEC, has undergone the assembly and commissioning process at the company's Fujian manufacturing base.
According to DEC, the DEW-D7000-186 model is suitable for certain sea areas which have low-speed winds, strong salt spray corrosion, and strong typhoons.
At present, the model is said to be the largest-capacity typhoon-resistant offshore wind turbine and to have the largest rotor diameter of any turbines designed for the middle and low wind speed regions of China.