Drewry: Competitive Landscape Could Change Completely in the Liner World
Global carriers are starting to distinguish themselves with new corporate strategies, Drewry, UK-based shipping consultancy, believes.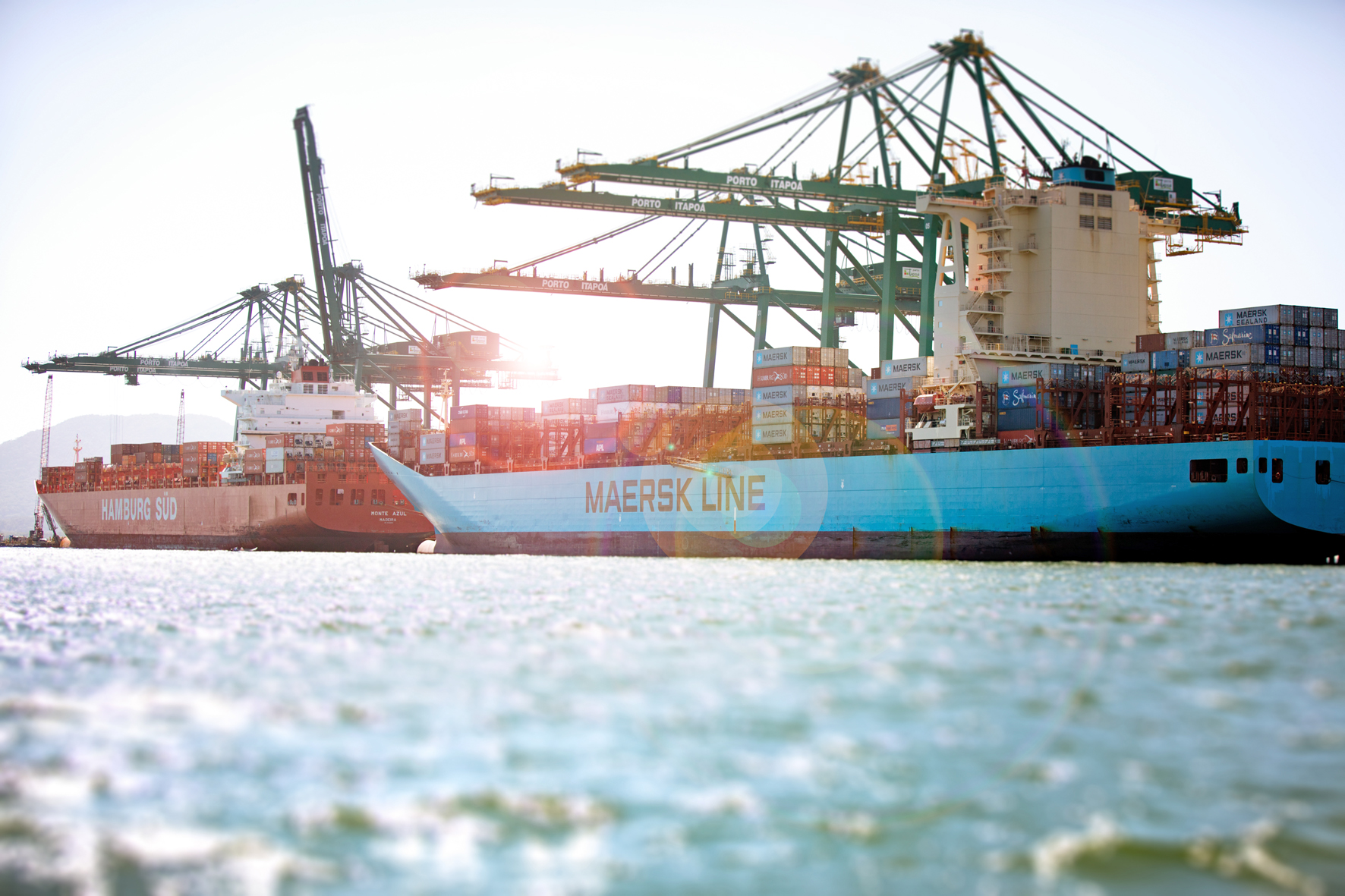 Liners have chosen their separate paths toward success and the competition landscape in the industry is likely to change in accordance with the most successful of the three strategies.
A company either wants to break free from its traditional confines of port to port services and expand its reach into other links in the supply chain, or consolidate its core sea product, or finally enhance its liner scale, Drewry explained.
"Each approach has its own risks associated, but if the seekers of global supply chain integration are successful the future liner playing field will be far from level," the consultancy said.
Carriers like Maersk Line and CMA CGM have adopted the global integrator strategy, embarking on an ambitious plan of attaining economies of scale through integration of container logistics. This strategy is being pursued either through acquisition, organic investment or by incorporating existing logistics entities into the main liner business, or a combination thereof.
However, it hasn't yielded sustained profitability yet, following a similar pattern of previous consolidation waves when industry failed to meet the challenges of integrating disparate entities with different business models and skills sets.
But this time around, technology offers the hope the outcome might be different. According to Drewry, digitisation and automation of basic logistics transaction tasks have provided opportunities that did not previously exist.
"The size of the task involved and investment required to achieve it are huge. It will take expert management to navigate this new course and there is a danger of taking the eye off the ball for the core shipping business – although in the brave new world shipping would cease to be the core product, becoming just another part of the total service. Initially at least, shipping lines would be going into competition with their forwarder customers and terminal operator suppliers, some of which have similar ambitions of their own. This could be a source of conflict and potential lost business," Drewry added.
Ultimately, the aim is to get closer to the cargo owners as the single provider for all their transportation needs. It's not clear how appealing this will be and if shippers will baulk at the potentially restricted choice and dominance afforded to the new supply chain kings.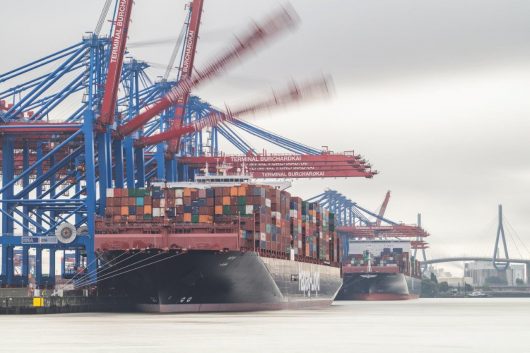 ---
Carriers like German Hapag-Lloyd believe size is not the name of the game anymore, and feel that the focus should be on the core product. Backing down from the big ships arms race to focus on profitability and reliability of service could be a good strategy should the more ambitious carriers crash and burn in their supply chain adventures.
Finally, there are still some carriers that are playing catch up and haven't heeded the warnings from ordering mega ships, or don't consider there to be any danger.
The obvious case is Korean shipping line HMM, which last week doubled down on its intention to secure a bigger slice of the containership market. The company recently concluded a ship order for 12 x 23,000 TEU and eight 15,000 TEU vessels and reaffirmed its desire to grow its fleet to 1 million TEU, which is more than double its current quota.
Drewry believes that HMM's ambitions are incompatible with market stability, but HMM is adamant that its growth path is a realistic target.
"We suspect that the list of carriers solely focused on growing rapidly is small; limited to companies with state backing or ties to shipyards in need of assistance. While lines will always be looking for a cost advantage, the rest of the market appears to have moved on from this blinkered lone strategy," Drewry pointed out.
The risk attached to buying more ULCVs when the market can barely accommodate what is already on the water is the potential delay of attaining balance between supply and demand hurting profitability margins. There is little point having mega-ships if having them means freights rates are uneconomic.
"It remains to be seen which of these strategies is the most effective, but the biggest risks are being taken by the global integrators who could be about to leave the more cautious competition behind. If – and it's a big if – they are successful in achieving their aims the competitive landscape will change completely in the liner world and simply being good at shipping won't cut it any longer. It will be about how wide your reach is," Drewry concludes.