Dutch OTEC Developer Goes Bust
Dutch clean energy technology developer Bluerise was declared bankrupt by the court in Den-Haag.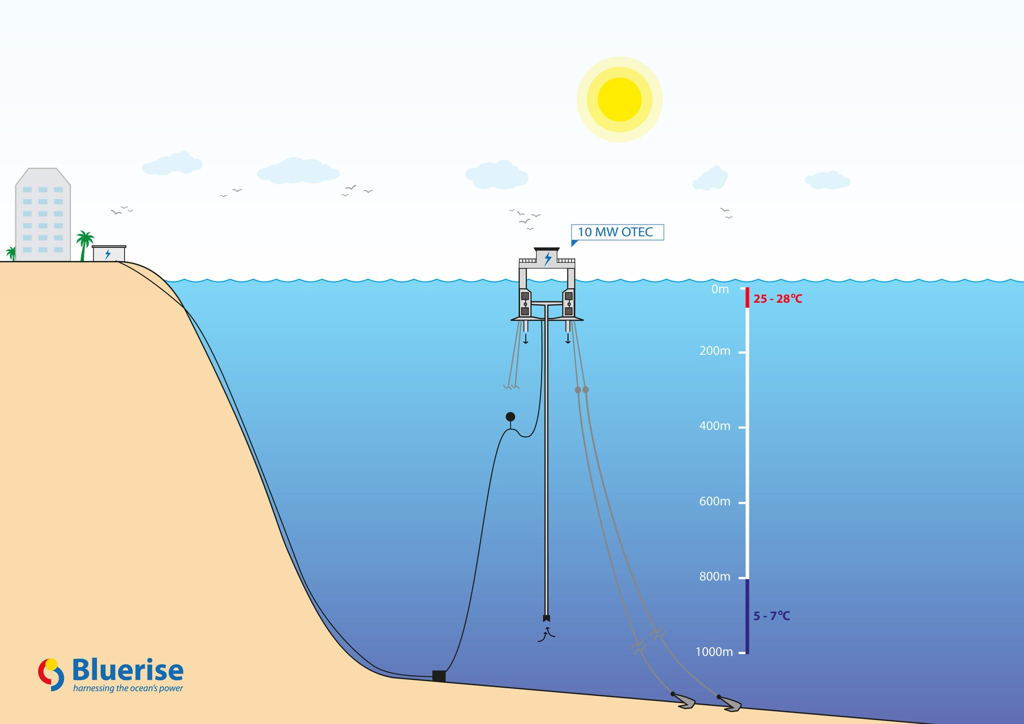 The company which last year partnered with Ecopower Lanka to build an ocean thermal energy conversion (OTEC) project in Sri Lanka, filed for 'suspension of payments' due to the inability to pay the employees and its creditors.
According to Bluerise, the delay in the projects and the longer than expected time to raise the investment necessary stretched the cash situation of the company to an unsustainable position.
As part of the process the court appointed curator B.J. Tideman with the aim to assess a possible way forward for the company.
"The complete Bluerise team still believe firmly in the need to develop further and implement Ocean Thermal Energy technologies as an essential part of the future sustainable energy mix, with its baseload capabilities and good match with a rapidly growing energy market.
"Even under these adverse circumstances we remain hopeful that our projects and plans will someday be realized. Bringing an innovation as important as this one to market has turned out to be a significant challenge. Nonetheless, the ever increasing support we have received in the past 9 years since Bluerise was established gives us confidence that our vision of many OTEC plants around the world still can and will be realized," Bluerise said in a statement.