ECE Offshore: Life of an award winner
We are catching up with our 2018 Offshore Energy Award winners. What was their experience during the festive evening and what has winning the award meant to them. Let's find out!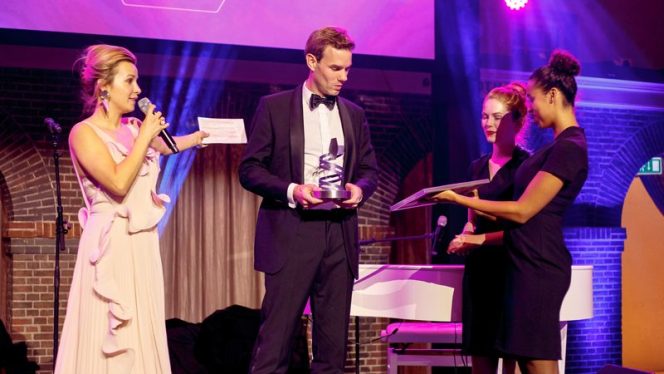 ---
"Our industry is very much a niche market," comments Reinier Nagtegaal, founder of ECE Offshore. Last year they won the Best Innovation in Offshore Energy Award for their innovation OASYS. "So it's great to be recognized and awarded in front of 400 leading offshore energy professionals."
As a start-up, which in general are founded by young professionals, it can be difficult to get in touch with specific companies or people.
"We were very pleased to have won the award and got to speak to a lot of people during the evening," Nagtegaal continues, "And we definitely got the opportunity to present our innovation to important people in the industry. People you do not meet every day. And we got to tell them more about the importance of our innovation."
ECE Offshore won the award for their innovation OASYS, a cable monitoring device, which aims to improve monitoring of power cables thus reducing the risk during installation in wind farms. Data processing algorithms detect and log the geometry of the cable automatically. Resulting in less human errors and reducing risk and cost. It has already been tested a great many times and, as was felt during the Awards Show, has a great future ahead of it.
The whole package
Nagtegaal: "We also got the opportunity to do several presentations during Offshore Energy Exhibition & Conference. That proved to be the whole package. Winning the award and being able to present in over the following two days. As well as having a stand and showcasing our innovation there."
Over the coming period the nominations will open for the 2019 edition of the Offshore Energy Awards. Do you know of an amazing innovation, young engineer or great public outreach project? Find our more on the criteria on our Offshore Energy website.
Related news
List of related news articles