Eco seals deal to increase stake in block off South Africa
Oil and gas exploration company Eco (Atlantic) Oil & Gas has inked a deal to acquire additional interest in a block located offshore South Africa, south of recent discoveries made by oil majors Shell and TotalEnergies off Namibia.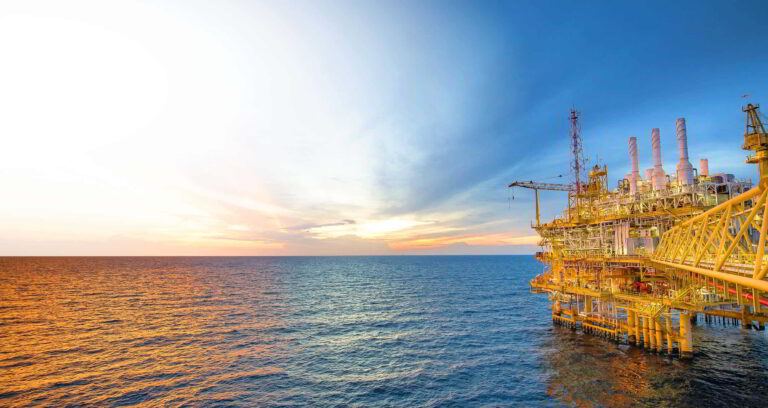 Eco revealed on Monday that it had signed a farm-out agreement with Lunn Family Trust, one of the shareholders of Ricocure, which would enable its wholly-owned subsidiary, Azinam to get an additional 6.25 per cent participating interest in Block 3B/4B, offshore South Africa.
Gil Holzman, Co-Founder and CEO of Eco Atlantic, commented: "We are extremely pleased to be increasing our interest in Block 3B/4B, which looks to be a very exciting licence for all the partners involved. We are upbeat about the prospectivity of the licence following the significant oil discoveries made earlier in the year offshore Namibia Orange Basin and we are pleased to be strengthening our working relationship with Ricocure and Africa Oil Corp.
"We are seeing growing industry interest in the entire Orange Basin and in particular in Block 3B/4B, and are therefore very happy to have managed to increase our WI on the Block."
Located between 120-250 km offshore South Africa in the Orange Basin, Block 3B/4B is situated directly south of the "prolific multibillion barrels" discoveries offshore Namibia, which were made by Shell (Graff-1) and TotalEnergies (Venus-1). Earlier this year, Eco obtained a material working interest of 20 per cent in the deepwater 3B/4B Block and the shallow water and nearshore 3B/4B Blocks following its acquisition of the Azinam Group and its asset portfolio.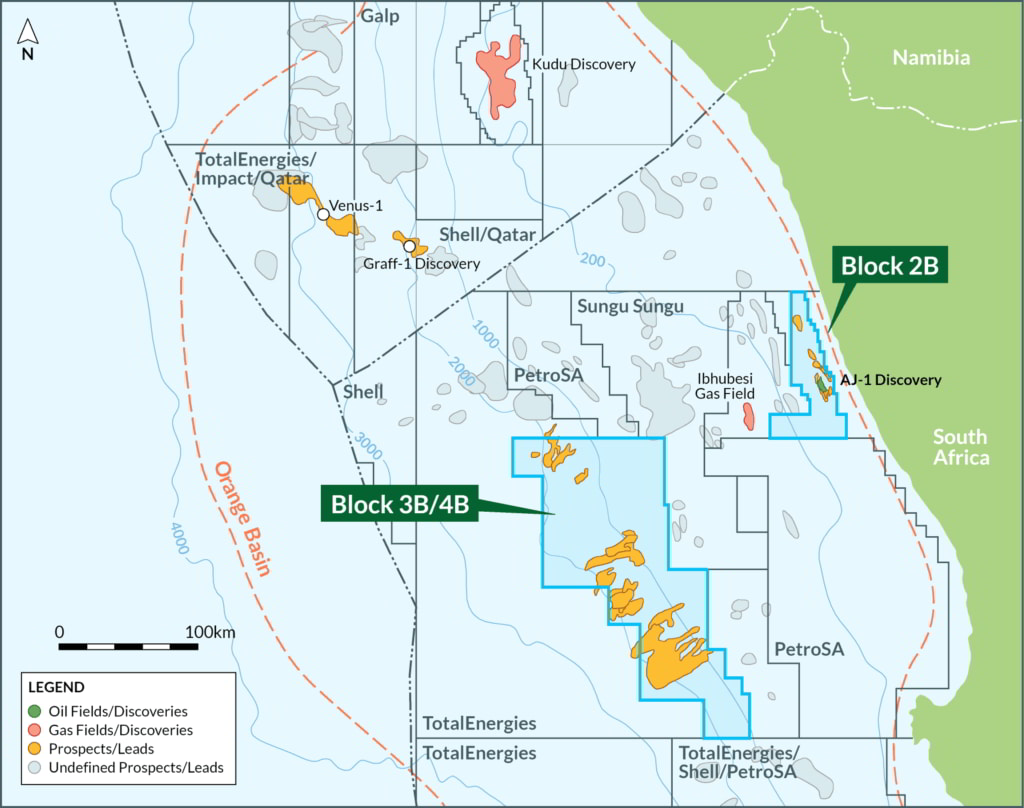 Covering an area of 17,581 km², Block 3B/4B lies in water depths ranging from 300-2,500 metres and a 3D seismic survey, which will be used to high-grade leads towards identifying drilling targets and preparing for a potential drilling campaign next year, is currently being reprocessed.
Eco is expected to pay $10 million for this acquisition. This includes the signing consideration, entailing payment of $1 million in cash within six business days of the date of the agreement and 2,702,702 new common shares of no par value in Eco to be issued to Lunn Family Trust with an aggregate value of $1 million on the date of the agreement.
On the date of completion of this acquisition, Eco is required to pay a cash amount of $1.00 to Ricocure; pay a cash amount of $500,000 to Lunn Family Trust; issue to the seller new common shares with an aggregate value of $500,000 or, at Eco's sole discretion, pay an additional amount of $500,000 to the seller so that the cash consideration is $1 million.
Afterwards, Eco will need to issue to Lunn Family Trust new common with an aggregate value of $3 million, then new common shares with an aggregate value of $2 million; and new common shares equal to $2 million divided by the greater of the value of the 30-day VWAP per common share prior to the date of the announcement of such common shares and the lowest issuance price then allowed by the rules of the TSX Venture Exchange (TSXV) and AIM.
The closure of the deal for an additional stake in Block 3B/4B is subject to the satisfaction of customary conditions precedent including, but not limited to, the receipt of requisite regulatory approvals from the government of South Africa and the TSXV.
Upon completion of this acquisition, Eco Atlantic, through Azinam, will hold a 26.25 per cent participating interest in Block 3B/4B, with strategic alliance partners, Africa Oil Corp., the operator of the block, holding a 20 per cent participating interest, and Ricocure, which holds the remaining 53.75 per cent stake.    
"We are set for an exciting couple of months and we look forward to keeping our stakeholders updated as we look to spud the Gazania-1 well on Block 2B, offshore South Africa, in early September 2022," remarked Holzman.
As explained by Eco earlier this month, the drilling of the well would take approximately 25 days and it would be carried out 25 km offshore of the Northern Cape in South Africa, in September 2022.
Meanwhile, in a separate statement on Monday, Eco disclosed that it had completed equity fundraise of $12.3 million, subject to TSX Venture Exchange approval.
The firm's CEO explained that the funds being raised would be applied to "ongoing operations," enabling the company to "settle the cash consideration for the increased interest in Block 3B/4B," retain "current cash resources to drill Gazania-1 well," while expediating "exploration activities on Block 3B/4B" and preparing for "potential wells next year in Guyana and South Africa."
"With over $38 million now in treasury, we are in a very strong financial position to fund all our current planned exploration needs in both South Africa, Namibia and Guyana," concluded Holzman.