EDF and Total Selling Their Stake in Dunkirk LNG Terminal
EDF and Total, owners of majority stake in the liquefied natural gas (LNG) terminal in Dunkirk, have entered into a deal with Belgian gas infrastructure company Fluxys and a consortium of Korean investors to sell their stake in the terminal.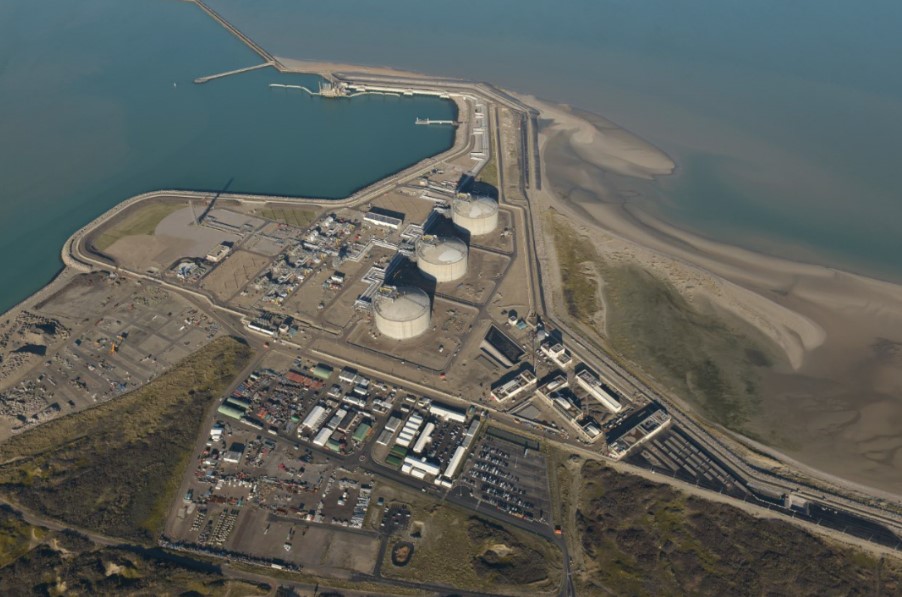 Under the proposed deal, a consortium composed by Fluxys Europe B.V., which currently holds 25 stake in the terminal, AXA Investment Managers and Crédit Agricole Assurances plans to take a 35.76 pct in the facility, while another consortium composed of Samsung Securities Co. Ltd., IBK Securities Co. Ltd. and Hanwha Investment & Securities Co. Ltd will assume 39.24 pct stake in the terminal.
At the moment, Total and EDF hold a joint stake of 75 pct in the facility, 9.99 pct and 65.01 pct respectively.
Upon completion of the transaction Fluxys and its consortium partners will become 60.76 pct owners of the terminal. Fluxys' share in Gaz-Opale, the company operating the Dunkirk LNG terminal, stays unchanged at 49 pct, the remaining 51 pct being held by Dunkerque LNG.
Closing of the transaction is expected in the third quarter of 2018, once required regulatory approvals have been granted by the relevant authorities.
According to Fluxys, the acquisition fits in seamlessly with the company's core business and its growth strategy.
 "Having Fluxys as core shareholder is a key asset for the Dunkirk LNG terminal. We have extensive first-hand experience with the facility as we have been partner from the very onset and we are committed to move its business forward while ensuring a top-notch operational record with clients and high safety and environmental standards. The Dunkirk LNG terminal will also benefit from the LNG expertise within the Fluxys group and especially at the Zeebrugge LNG terminal. Besides our strong industrial expertise we bring with our consortium partners a long-term investment outlook and financial strength," Pascal De Buck, managing director and CEO of Fluxys, said.
Commissioned in January 2017, the Dunkirk LNG terminal is one of Continental Europe's largest LNG terminals. With an annual regasification capacity of 13 billion m³ of natural gas, the terminal can meet 20 pct of France and Belgium's gas demand.
About 75 pct of the terminal's capacity is contracted with EDF and Total under 20-year contracts until 2036. The remaining c. 25 pct is available for marketing.